"Now is the Time For a Commitment to Science Education," Writes Prof. John McFarland '49
June 18, 1991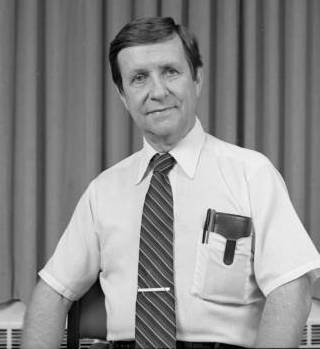 "Business leaders and scholars have warned for several years of a coming shortage of scientists and the severe impact it will have on the economy of the United States," writes John W. McFarland, professor and chair of chemistry at DePauw University, in today's Christian Science Monitor. "But little change in education has resulted from these warnings."
The professor notes, "This spring, President Bush announced his America 2000 program with the goal of improving America's elementary and secondary schools. And in mid-May, $75 million was awarded to 10 states to develop math and science programs for students from kindergarten through college. Perhaps these efforts will be a step toward reversing the tide of science illiteracy in the U.S. They will, however, be only a step because much more is needed to keep America competitive in the world market."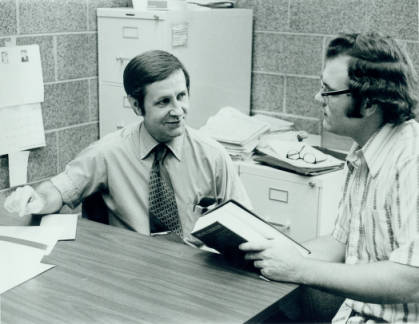 Dr. McFarland continues, "The outlook for the natural sciences is particularly grim. Of the 23,000 high schools in the U.S., 7,100 do not offer physics; 4,200 do not offer chemistry; and 1,900 do not offer biology. American students score significantly lower on science achievement tests than do students in Japan and Korea, for example. The problem becomes more critical by the time students move into higher education. The number of merit scholars choosing careers in science and engineering has decreased. The percent of college students initially choosing science and math is about half that of the 1960s. A high percentage of those who begin college science drop out of the program during the first year. The number of bachelor's degrees has accordingly decreased."
A 1949 graduate of DePauw, McFarland has been teaching chemistry at his alma mater since 1961.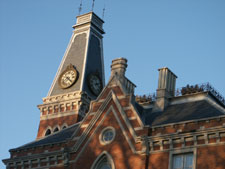 "While the numbers and quality decrease, the need for scientists, engineers, and mathematicians is predicted to increase," he writes. "Industry, academia, and government are expected to employ an increasing number of these professionals over the next 20 years. One-fourth of college science and engineering faculty will reach retirement age by 1995. All of these problems and more have prompted the National Science Foundation to predict that by the year 2006, the U.S. will have a cumulative shortfall of 675,000 persons with bachelor's degrees in natural science and engineering. Similarly, 24,000 new jobs requiring PhDs in these fields will be created annually -- with many of them going to foreign students."
Student interest in medicine is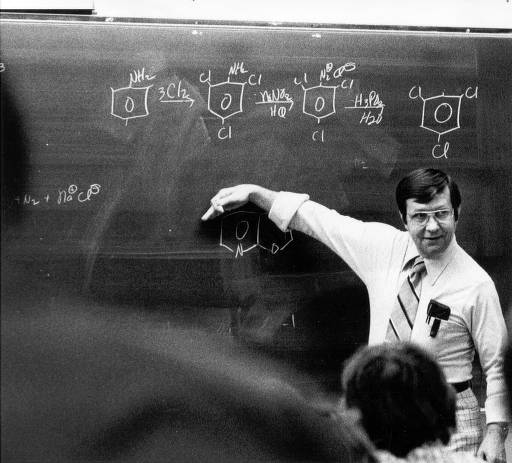 also on the decline, according to McFarland, who offers initiatives "to keep America at the forefront of scientific technology."
He concludes, "A high-technology economy demands a high investment in science. If Americans want to maintain their standard of living into the next century, now is the time for a commitment to science education."
Read the complete essay at the Monitor's website.
Source: Christian Science Monitor
Back