Senior is Finalist in Grand Concours de Chant Vocal Competition
February 27, 2013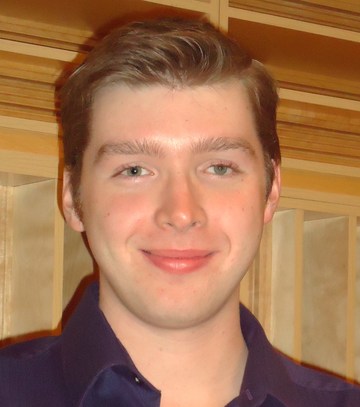 Tenor Lucas Wassmer, a senior voice student in the DePauw University School of Music, will perform this weekend as a finalist in the prestigious 2013 Grand Concours de Chant competition. Selected through a taped adjudication process -- which included blind judging by a distinguished international French panel of vocalists and pedagogues -- Wassmer and nine other student musicians from around the nation will travel to Austin for the live performance round of the finals at the University of Texas at Austin Butler School of Music on Saturday, March 2.
Other competitors will represent schools such as the Curtis Institute, Lawrence University, Cincinnati Conservatory of Music and Northwestern University. The program includes an opportunity for individuals to select their favorite vocalist online, with the winner receiving scholarship funds.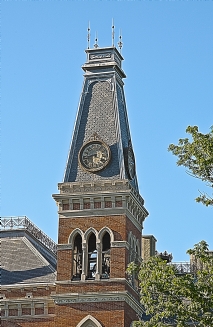 Listen to Wassmer's interpretation of Georges Bizet's "Je crois entendre encoure" from the opera Les pêcheurs de perles (The Pearl Fishers) and vote online, via this link.
Wassmer, 22, is a native of Poseyville, Indiana, and a fourth-year senior in the five-year double degree program, with majors in vocal performance and economics.
"Lucas is such a talented young performer and has repeatedly distinguished himself while a student here at DePauw," said Caroline B. Smith, Wassmer's applied voice teacher and DePauw University Cassel Grubb Professor of Music. "To be selected as one of the finalists for the Grand Concours de Chant competition is a significant achievement indeed."
The Grand Concours competition is sponsored by the Franco-American Vocal Academy with support from the French Embassy and the Consulate General of France in Houston, Texas.
Back