DePauw Selected as Host to One of Four NCAA Women's Basketball Sectionals
March 3, 2013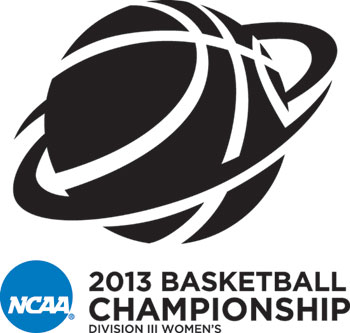 Greencastle, Ind. - Just 16 teams remain in the 64-team NCAA Division III Women's Basketball Championship and they'll battle at four sectional sites this weekend including DePauw University's Neal Fieldhouse.
For the second time in school history, DePauw plays host to the round of 16 and national quarterfinal games as four schools compete for the right to advance to the Division III semifinals at Hope College in Holland, Mich.
The first sectional game on Friday, March 8, features Christopher Newport University of Newport News, Va. with a 28-2 record against 29-0 Montclair State University from Montclair, New Jersey. Tipoff is set for 5 p.m EST.
The 7 p.m. sectional semifinal contest pits 22-5 Washington University of St. Louis, Mo., against the only other remaining undefeated team in Division III, 30-0 DePauw University of the host city, Greencastle.
Friday's tickets are $8 for adults and $4 for senior citizens, students and children and will go on sale at 3:30 p.m.on Friday. Tickets for Saturday's second round are the same price and are available beginning at 5:30 p.m. on Saturday. For both days, all sales will be cash only. Additionally, the University will pay for DePauw students to attend the games if they show their student ID.
Links to all the live feeds are available here.
For more information on the DePauw women's basketball program, follow DePauw on Twitter (@DePauwAthletics / @DePauw_WBB) or like them on Facebook (www.facebook.com/DePauwAthletics).
Back