Medical Bioethics Symposium, 'Dying in a Democracy,' March 11-13 at Prindle Institute
March 4, 2013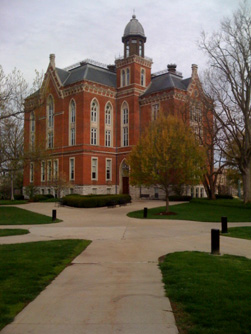 Two of the nation's premier bioethicists will come to DePauw University for a three-day symposium, "Dying in a Democracy: Ethics, Economics, Politics and Policy." The event, presented as the 2013 Hampton and Esther Boswell Symposium, will take place March 11-13 at the Janet Prindle Institute for Ethics, located within the DePauw Nature Park.
How are life and death decisions made? What are the criteria? What about the economics of these decisions? Those are just a few of the questions to be explored in the sessions.
Speakers will include:
Robert M. Veatch, professor of medical ethics at the Kennedy Institute of Ethics and a professor in the philosophy department at Georgetown University. One of the pioneers of contemporary medical ethics, Dr. Veatch served as an ethics consultant in the early legal case of Karen Ann Quinlan. His books include Death, Dying, and the Biological Revolution; and Patient, Heal Thyself: How the "New" Medicine Puts the Patient in Charge.
Art Caplan, the Drs. William F. and Virginia Connolly Mitty Professor and head of the division of bioethics at New York University Langone Medical Center in New York City. Dr. Caplan is also the founding director of the division of medical ethics in the department of population health at NYU. He is the author or editor of twenty-five books and over 500 papers in refereed journals of medicine, science, philosophy, bioethics and health policy, and writes a regular column on bioethics for MSNBC.com.
Learn more and read about the other speakers here.
"All of us will encounter challenging ethical issues related to end-of-life concerns," notes Bob Steele '69, Phyllis W. Nicholas Director of the Prindle Institute and Distinguished Professor of Journalism Ethics at DePauw. "Many of us have gone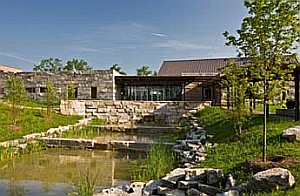 through it with our parents and other loved ones. And, our children and nieces and nephews will be part of those complex conversations in years to come, including helping us make our personal decisions at critical moments."
Dr. Steele adds, "The ethics issues are often intertwined with issues of economics and politics and medical science and religion, and our personal decisions are part of a process that can be confusing and, at times, contentious as other stakeholders get involved. We look forward to stimulating, thought-provoking dialogue on these issues and invite all to attend."
Access a complete schedule of events and biographies at the symposium's web page.
Back