David Cryer '58 Joins Cast of World Premiere Musical, Somewhere in Time
March 4, 2013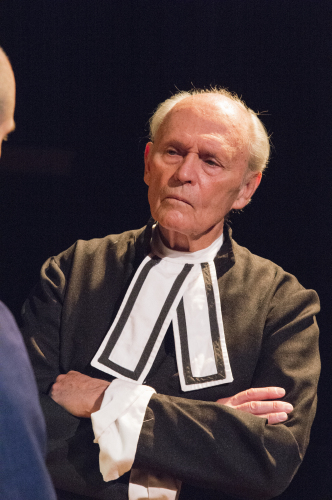 "Casting is now complete for the Portland Center Stage world premiere of the new musical Somewhere in Time, starring Ryan Silverman, Hannah Elless and Marc Kudisch, which will premiere May 28," reports Playbill today. "Veteran actor David Cryer (Lend Me a Tenor, The Phantom of the Opera) joins the principal cast as Arthur," notes the piece.
The musical is based on Richard Matheson's novel, which was a major motion picture released in 1980 with Christopher Reeve and Jane Seymour in the starring roles. The Portland production opens June 5 and continues through June 30.
A synopsis of the musical states, "In Somewhere in Time, young playwright Richard Collier has an encounter with a mysterious old woman on the opening night of his earliest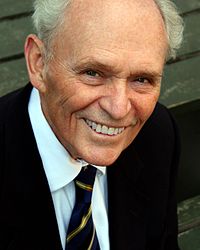 success; she entreats him, to his bewilderment, to 'come back to me.' Several years later, with his life and career in disarray, he seeks quiet and contemplation and checks in to a storied hotel from his youth. But his stay at the hotel turns into the journey of a lifetime as he unravels history-and time-to discover a powerful but perhaps impossible love."
Learn more at Playbill.com.
David Cryer was back on campus last semester starring in a production of The Crucible (seen in top photo). A history major at DePauw, he portrayed Juan Pern in the original Broadway production of Evita for more than 1,000 performances. From 2006 to 2011, Cryer performed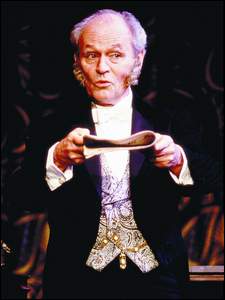 the role of opera manager Monsieur Firmin in the Broadway production of The Phantom of the Opera, after performing the role for years on national tours.
Cryer also has appeared regularly in film and television, with a starring role on TV's Days of Our Lives and appearances in Law & Order, Dallas and Wonder Woman. His big-screen credits include roles in Escape from Alcatraz and American Gigolo.
In 2009, David Cryer was presented with an honorary Doctor of Arts degree from DePauw. A summary -- including video clips -- may be accessed here.
In 1996, an Indiana television station presented a two-part report on Cryer, in which he discussed his career on the stage and his undergraduate experience at DePauw. The segments are embedded below.
Back