Anna Cahill Leonard '88 Named President of Antenna Group
March 5, 2013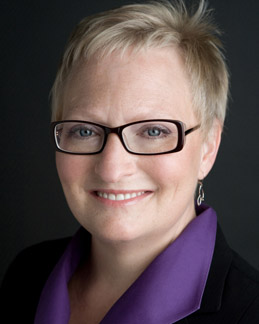 Anna Cahill Leonard, a 1988 graduate of DePauw University, has joined the strategic communications agency Antenna Group as president. "Leonard brings to Antenna Group 25 years' experience in communications including public relations, integrated marketing and market research, spanning clean energy, energy efficiency, mobile communications, enterprise software/hardware, and semiconductor technology markets," notes today's announcement.
"Anna brings to Antenna Group a wealth of global as well as boutique agency experience and a track record for leading and growing integrated communication organizations," says CEO Keith Zakheim. "Anna's professional life has resided at the intersection of energy technology and high technology, and that experience has provided her with a unique strategic vision for the challenges and future of both industries. It is a credit to the entire Antenna organization that we were able to attract someone of Anna's caliber, and we are confident that she will bring immediate value to our client-partners."
A psychology major at DePauw, Leonard has previously served as president and global technology practice leader at Cohn & Wolfe, chief operating officer at Blanc & Otus, and managing director and executive vice president for Porter Novelli. According to Antenna, "Leonard has counseled a wide range of clean energy and energy efficiency technology companies including Comverge, ClearEdge Power, FlipSwap, Tendril, The Green Grid and Redwood Systems. She has also led numerous
technology clients large and small including Analog Devices, Cisco Systems, Computer Associates (CA), Facebook, Ixia Systems, Oracle, Qualcomm and Saba Software."
Leonard states, "In today's world of integrated marketing, one of my passions is to help companies build brands that stand out in the marketplace and drive business results through strategic, inspired public relations and communications. I enjoy working closely with the executive team to craft the vision and messages integral to delivering targeted programs that articulate the story to company stakeholders, be they employees, customers, partners or investors."
Read more at PR Newswire.
Back