"Robust, Rough and Tumble Societal Dialogue" is Healthy, Says Prof. Jeff McCall '76
March 7, 2013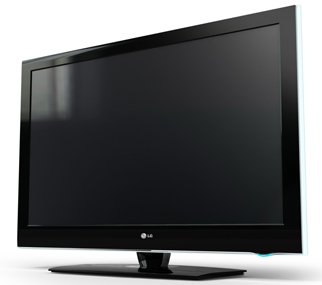 A mock movie trailer aired on NBC's Saturday Night Live is drawing criticism from conservative Christians, who have successfully lobbied Sears to pull its advertisements from the show's website. "Such calls for ad boycotts pop up regularly to punish a media outlet for airing or distributing content deemed offensive -- and they come from both the left and the right of the political spectrum," writes the Christian Science Monitor's Gloria Goodale.
"Such campaigns seldom lead a media outlet to drop a show, nor is there evidence that they cause the content of such shows to become more tempered, say media analysts. What they often do achieve, however, is a spirited discussion about a particular issue or even about free speech rights --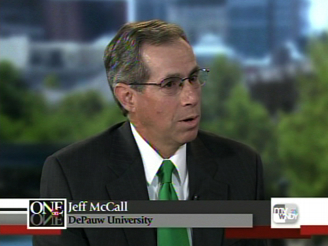 at least in America," Goodale reports. "Such give and take shows that the First Amendment to be in a healthy state, says communication professor Jeffrey McCall of DePauw University in Greencastle, Ind."
In an article which quotes several media analysts, she adds that the SNL skit in question "portrays Jesus as a bloodthirsty killer bent on revenge against Roman soldiers."
Dr. McCall tells the Monitor, "Free speech was created and defended by the constitutional Founders to provide a robust, rough and tumble societal dialogue." The professor points out that targets of boycotts usually perservere. "Rush Limbaugh is still on the air making money even after many attempts over the years to shame his sponsors."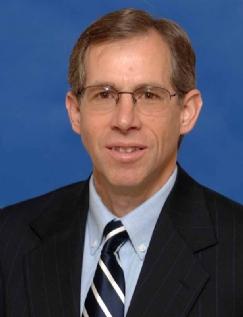 McCall adds, "Even if Sears or other advertisers pull out, another corporation will want to reach the viewership that SNL grabs each week."
You'll find the complete story at the publication's website.
Professor McCall is a 1976 graduate of DePauw and serves as faculty adviser of student radio station WGRE, where he worked during his days as an undergraduate. The author of Viewer Discretion Advised: Taking Control of Mass Media Influences, Jeff McCall is regularly called upon by news outlets to discuss media matters. He authored an op-ed on broadcast indecency for the Indianapolis Star, recently discussed coverage of the Grammy Awards with the Christian Science Monitor and appeared on the January 25 edition of Fox News Channel's O'Reilly Factor.
Source: Christian Science Monitor
Back