Rich Bonaccorsi '85 Named Harrison College's VP of International Operations
March 12, 2013
Richard J. Bonaccorsi, a 1985 graduate of DePauw University, has joined Harrison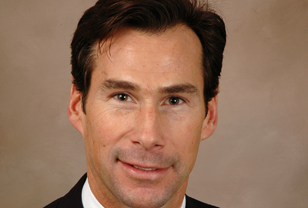 College as vice president of international operations. "In this role, Bonaccorsi will provide strategic vision and leadership for the college's international programs, working with educational partners in South Africa, Thailand, India, China, Singapore, and the U.K., among others," notes an item in Indiana's Anderson Herald Bulletin.
Inside Indiana Business adds, "Bonaccorsi has extensive international experience working in China, Mexico, and other countries in Latin America, establishing worldwide operations and partnerships with universities and major global companies. He comes to Harrison College from the Illinois Institute of Technology, where he spent more than eight years as director and senior lecturer in graduate management programs. He also has extensive experience developing, recruiting and negotiating international and U.S. programs, establishing exchange programs, and launching certificate programs. Bonaccorsi previously consulted DePauw University, assisting with the implementation of the China Collaboration initiative."
A Spanish major as an undergraduate, Bonaccorsi serves on the advisory board of DePauw's McDermond Center for Management and Entrepreneurship, is a member of the DePauw University Athletic Hall of Fame, and is president of DePauw University's "D" Athletic Alumni Association and Athletic Hall of Fame. He also holds an M.B.A. from Thunderbird School of Global Management and a Doctor of Management from Case Western Reserve University's Weatherhead School of Management.
Read more here.
Rich Bonaccorsi was featured in a November 1982 New York Times sports feature.
Back