Effects of Media Violence are Quite Real, Writes Prof. Jeff McCall '76
March 11, 2013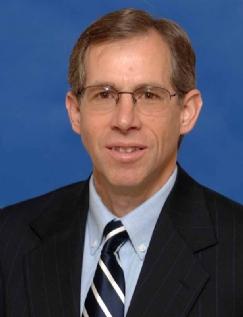 In an op-ed column on the effects of violent television programs and video games, Jeff McCall writes that "while parents should pay more attention to their kids and journalists should report with more insight on mental health, media producers continue to create a society that swims in graphic and gratuitous violence as 'entertainment.' "
The professor of communication at DePauw University's column for the Indianapolis Star looks at research by Andrew Weaver, an assistant professor of telecommunications at Indiana University and 1997 DePauw graduate, who concluded, "Observing mediated violence creates a disinhibition effect on the executive centers of the brain, much like alcohol does. At a point, media violence desensitizes us."
Dr. McCall writes, "In spite of abundant research connecting mediated violence to the real-life culture of violence, the media industry still trots out spokesmen and experts who deny any relationship ... Reducing violence in society will be difficult. It would be nice if the 'entertainment' industry, the largest dispenser of culture, would acknowledge its responsibility and stop snookering us with flimsy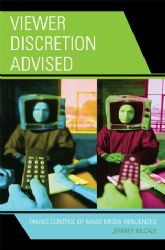 'awareness' campaigns for everybody else."
You can read the complete essay at College News.org.
Jeffrey M. McCall is a 1976 graduate of DePauw and the author of Viewer Discretion Advised: Taking Control of Mass Media Influences. He is regularly called upon by news outlets to discuss media matters. The professor was quoted in Sunday's New York Times and last week discussed a boycott of Saturday Night Live advertisers with the Christian Science Monitor.
McCall is faculty adviser to student radio station WGRE, which was featured during the national telecast of the 2012 Monon Bell Classic. The video is embedded below.
Source: Indianapolis Star
Back