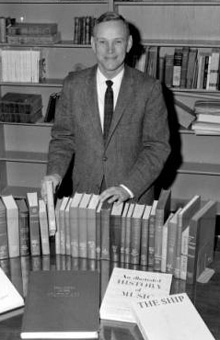 James A. Martindale, who served as director of libraries at DePauw University for 21 years, died January 30 in Muncie, Indiana. He was 91 years old.
Born September 28, 1921 in Richmond, Indiana, Martindale served in the U.S. Navy from May 23, 1945 to July 21, 1946. He received a bachelor's degree from Wabash College, was a special student at Earlham College and received a master's degree in history and Masters of Library Science from the University of Michigan.
He taught history at Earlham College and worked in the libraries of Purdue University, Ball State University and the University of Michigan before coming to DePauw in 1962.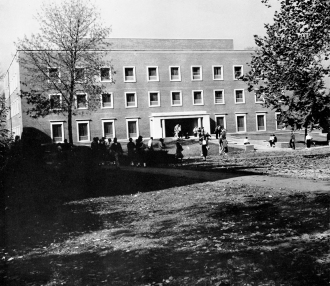 When he retired from DePauw at the conclusion of the 1982-83 academic year, Martindale told the student newspaper that exciting changes would be coming to Roy O. West Library. "The use of the computer is coming into the library," he noted, adding, "Libraries must change to be useful, not for the fun of change, but for rational reasons."
Services will be private.
An online obituary can be found here.