"Stop the Blame Game" and Get Serious About Addressing Nation's Fiscal Challenges: Lee Hamilton '52
March 18, 2013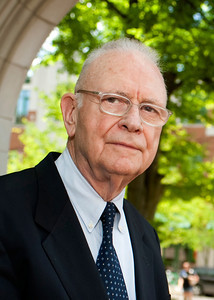 "As the deadline for congressionally mandated budget cuts known as the sequester came and went, we got a taste of how difficult cutting federal spending actually turns out to be," notes Lee Hamilton. The veteran statesman and 1952 DePauw University graduate, who has been called "Mr. Integrity" by Newsweek, adds, "Yet as painful as the sequester might be, most policymakers know that it is not the main event when it comes to our fiscal challenges. Discretionary spending, the kind getting cut in the sequester, amounts to less than a third of federal spending."
In a newspaper op-ed, Hamilton writes, "Whenever I give talks about the federal budget I'm taken aback by where my listeners think most of our money gets spent ... If you think of federal spending as a pie, by far the biggest slices go to Social Security and unemployment support, Medicare, Medicaid and other health programs, which altogether make up well over half. Military spending accounts for about another quarter, while the next biggest slice, about 7 percent, is for interest on the federal debt -- a figure that will explode in upcoming years. Everything else we think of as the federal government -- spending on highways and
the aviation system, money for student loans
and other education programs, housing, food stamps, medical research and, yes, foreign aid -- comes in at under one-fifth of the total."
The Democrat who served 34 years in the U.S. House of Representatives continues, "The biggest driver of growth in federal spending, as Nate Silver of the New York Times pointed out in a thoughtful analysis in January, is entitlements: Medicare, Medicaid, Social Security and other social insurance programs. This is especially true of health care, which accounted for about half of the increase in federal spending relative to the economy over the last 40 years. We cannot get control of federal spending without reining in health-care spending -- and though its rate of increase has slackened over the last few years, no one knows whether it's a permanent or temporary change."
Hamilton asserts, "if Congress and the White House are serious about tackling federal spending, then the piece they left out of the sequester --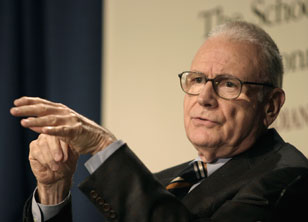 entitlement reform -- must be on the table. But it's been hard to tell from their actions that they're really serious." Polls indicate Americans want government spending cut, but when it comes to specifics they want things left alone, he notes.
"This is why it takes extraordinary leadership to address our fiscal issues," Hamilton states. "Americans may bear some responsibility, but our leaders have not leveled with us about what it takes to get a sensible budget and put the economy on a path to recovery." He asks, "Let's stop the blame game and get to work."
Read the full column at the website of the Indianapolis Star.
Now director of the Center on Congress at Indiana University, Lee Hamilton co-chaired the 9/11 Commission and Iraq Study Group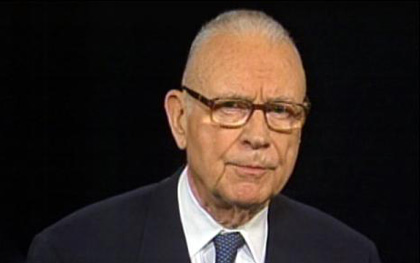 and was recently appointed a Professor of Practice at Indiana University's School of Public and Environmental Affairs (SPEA).
Hamilton majored in history as an undergraduate and starred on the Tiger basketball team (and is a member of both the Indiana Basketball Hall of Fame and the DePauw Athletic Hall of Fame). He has been a frequent visitor to DePauw over the years, and delivered an Ubben Lecture on March 15, 2011.
Back