Brad Stevens '99 a "Hall of Fame Coach," Says Marquette's Buzz Williams
March 23, 2013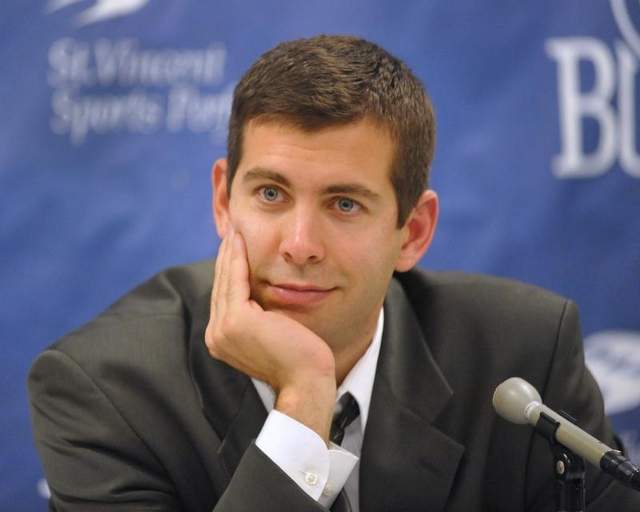 "Coach Stevens is a Hall of Fame coach," says Marquette head men's basketball coach Buzz Williams, whose team will face the Butler University squad coached by Brad Stevens in the NCAA Tournament tonight. "He's just not old enough for you to call him that yet," adds Williams.
"Based on his first six seasons, it would be hard to argue with that," writes Mark Wiedner in the Chattanooga Times Free Press. "Stevens is 166-48 (.777) with two appearances in NCAA title games, five tournament appearances and five years with 26 or more wins, including this year's 27-8 worksheet ... Stevens isn't shy about praising his staff for much of his success ... It starts at the top, though. It starts with a gym rat who reached his maximum level as a player at small-college DePauw but should carry him to the Hall of Fame as a coach."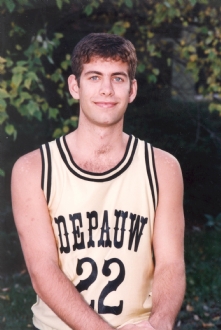 Bucknell coach Dave Paulsen, whose team lost to Butler in the tournament's first round, said before Thursday's game, "I've gone through seven, eight game tapes of Butler. It's the best coaching clinic you can have. Their attention to detail, their execution defensively and offensively is textbook. I think Butler is kind of the gold standard for preparation and attention to detail and being the team that doesn't beat itself."
Access the story at the Tennessee newspaper's website.
A 1999 graduate of DePauw University, Brad Stevens was an economics major and Management Fellow and played four seasons for coach Bill Fenlon, earning all conference and academic all conference honors all four years. The two were featured in a half-hour program on FOX Sports Midwest in June 2010 as well as a Sports Illustrated article.
On April 13, 2010, Stevens returned to his alma mater to deliver the Robert C. McDermond Lecture.
Back