Prof. Mark Kelley '79 Awarded National Cancer Institute Grant
March 12, 2013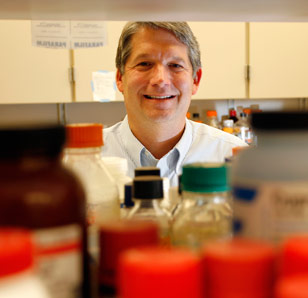 Mark R. Kelley, Betty and Earl Herr Professor of Pediatric Oncology Research at the Indiana University School of Medicine and 1979 graduate of DePauw University, and his IU colleague Melissa L. Fishel, assistant research professor of pediatrics, have been awarded a 5-year grant from the National Cancer Institute of the National Institutes of Health. "The two Indiana University Melvin and Bren Simon Cancer Center researchers will focus on investigating the signaling pathways and molecular mechanisms that contribute to pancreatic tumor progression and resistance to therapy," reports Inside Indiana Business.
"Signaling pathway describes a group of molecules in a cell that work together to control one or more cell functions, such as cell division or cell death. After the first molecule in a pathway receives a signal, it activates another molecule. This process is repeated until the last molecule is activated and the cell function is carried out. Abnormal activation of signaling pathways can lead to cancer. In their laboratory research,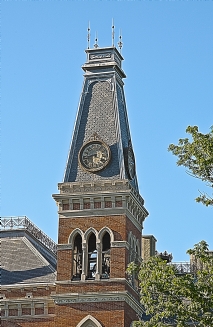 Drs. Kelley and Fishel plan to block a protein, redox factor 1 (Ref-1), which is crucial to regulating pancreatic tumor growth and metastasis. They will use a protein inhibitor that Dr. Kelley and colleagues developed that has shown promise in the lab in blocking Ref-1."
Dr. Kelley states, "We're realizing that it's not just the tumor that has to be treated. You have to treat the tumor and the surrounding support structure, its microenvironment. Because pancreatic cancer is hard to treat, we think Ref-1 is a viable target both in the tumor and the microenvironment. If we can hit it in both places, it's a double win."
Read more here.
Also available is this previous story on Mark Kelley.
Back