Jennifer Pope Baker '89 Discusses Feminism with Newspaper
April 1, 2013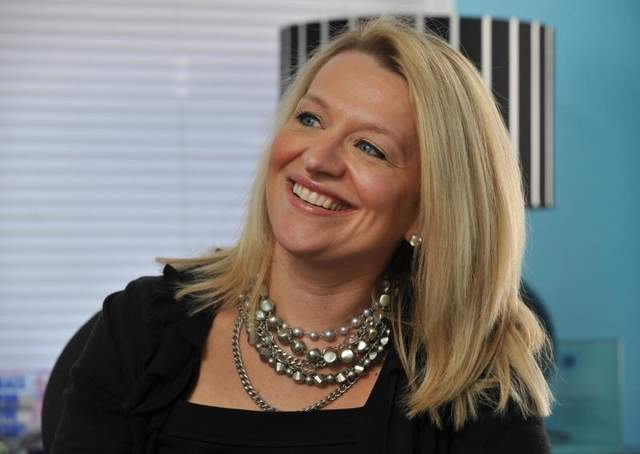 "Why aren't all women willing to stand up and accept the label of a feminist?," asks Jennifer Pope Baker, executive director of the Women's Fund of Central Indiana and 1989 graduate of DePauw University. "Why wouldn't every woman want to claim her space for equal opportunity?" (photo by Joe Vitti/Indianapolis Star)
She is quoted in an Indianapolis Star story that begins, "Is feminism a bad word? Some women wear the label unabashedly. It's a source of pride, equality, unifying sisterhood."
Dana Hunsinger Benbow and Shari Rudavsky write, "When Baker started working with the Women's Fund 15 years ago, she was taken aback when a woman at a national conference asked her if she was a feminist with a capital 'F' or a small one. 'I didn't know what she meant by that, and I felt a little diminished,' she said. 'I have later come to see that was just ridiculous.' Unlike the women in her mother's generation who faced overt obstacles to equality, Baker said she and others in her generation have had to combat subtle forces that undermine women.
These range from people with 'old school' beliefs who think women should be home with their children to women who scraped by to make it and don't see why they should help others achieve."
"Women have to not be afraid to be the f-word," Baker tells the newspaper.
Read the full piece at IndyStar.com.
Also available is this previous summary.
Back