Wednesday Concert by DePauw Chamber Players Features Music of Love and Loss
March 31, 2013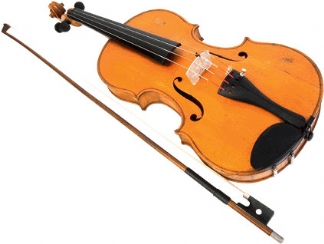 French and Czech chamber music masterpieces, each written by a broken hearted composer, form the program to be presented by the DePauw Chamber Players at 7:30 p.m. on Wednesday, April 3. The ensemble -- pianist May Phang, violinist Dan Rizner, and cellist Eric Edberg -- will be joined by their faculty colleague, the violist Nicole Brockmann, for this intimate concert in the Thompson Recital Hall, located within the Green Center for the Performing Arts on the DePauw University campus.
Gabriel Fauré's Piano Quartet in C Minor opens the program. "This is a work of extraordinarily broad emotional range with fascinating harmonies, lyrical melodies, and imaginative sound colors," says Edberg, cello professor and coordinator of the string division at DePauw University School of Music. "It takes the listener on a journey from deep sadness to mischievous playfulness, and while not necessarily autobiographical, the piece, which was begun in 1876, was composed just as Fauré's fiancé broke off their engagement."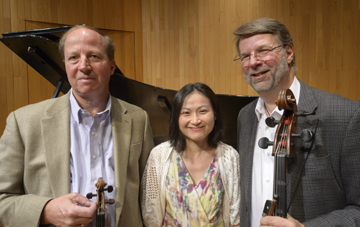 Bedřich Smetana, who often composed with an autobiographical program in mind, was a grief-stricken father when he composed his Piano Trio in G Minor. "Smetana's beloved four-year-old daughter had just succumbed to scarlet fever," notes Edberg, "and the composer's grief and anger, as well as fond memories, are clearly portrayed in what is one of the most dramatic, powerful, and heart-wrenching compositions of the Romantic era."
General admission for the performance by the DePauw Chamber Players is $3; tickets for all students, children, and seniors over 65 are free. They are available at www.depauw.edu/music/tickets. For information, call (765) 658-4817.
Back