Boston Globe Reviews New Book by Primatologist Jane Goodall, Who Will Visit DePauw on April 17
March 21, 2013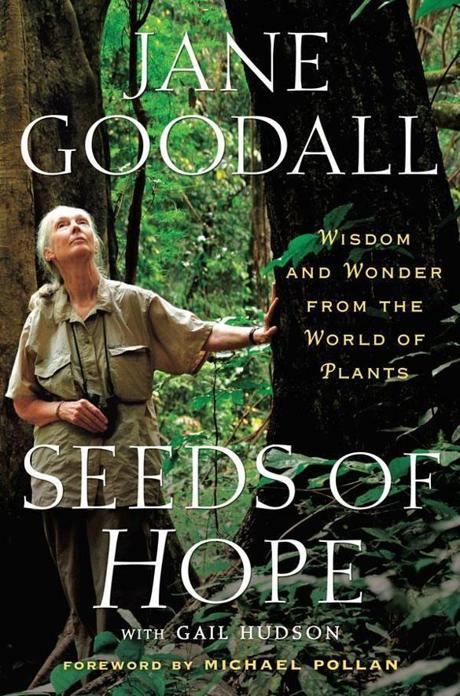 "Part reminiscence, part natural history, and part plea on behalf of the natural world, Seeds of Hope begins with Goodall's childhood in Bournemouth, England, where she recalls spending hours in her favorite tree doing her homework, reading Tarzan, The Wind in the Willows, and The Secret Garden, and eating cake," notes a Boston Globe review of the new book by Jane Goodall, who will visit DePauw University on April 17. Adam Langer writes, "Goodall takes the reader on a guided tour through key episodes of her life while relating stories about favorite plants and naturalist pioneers and speaking out for some of her favorite environmental causes."
Dr. Goodall will deliver a Timothy and Sharon Ubben Lecture at DePauw, "Sowing the Seeds of Hope," which is free and open to the public. It will take place in Neal Fieldhouse, located within the Lilly Center. Details of the 8 p.m. event are available in this summary.
The review of Seeds of Hope: Wisdom and Wonder from the World of Plants -- written with Gail Hudson -- adds that "the author's passion and conviction are palpable and, along the way, she relates some fascinating tales about some fascinating beings, both plant-based and carbon-based. Of particular interest are Goodall's stories of daredevil plant hunters, such as David Douglas (for whom the Douglas fir is named) and John Bartram, the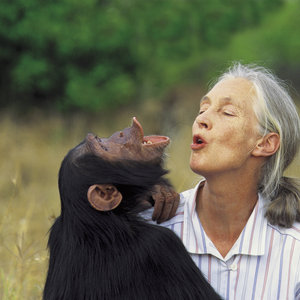 so-called 'Father of American Botany,' both of which will likely lead readers to seek out more detailed information about these individuals elsewhere."
The complete piece can be accessed at the Globe's website.
No tickets are required for the DePauw lecture by Jane Goodall; seating will be on a first-come, first-served basis, and Dr. Goodall will sign books following her speech. More details will be announced soon.
To view a complete roster of Ubben Lecturers -- which includes links to video clips and news stories -- click here. Video montages of many events are available on YouTube.
Back