World Renowned Canadian Brass Coming to DePauw for Friday Concert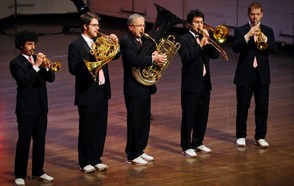 April 9, 2013
"These are the men who put brass music on the map," opined the Washington Post of the world renowned Canadian Brass, who will perform live at DePauw University this Friday, April 12. The final concert in the DePauw School of Music's 2012-213 Guest Artist series will begin at 7:30 p.m in Kresge Auditorium, located within the Judson and Joyce Green Center for the Performing Arts. (top image: Eric Stocklin Photograph)
Earlier in the day in the same venue, the ensemble will present a free lunch hour lecture/demonstration at 11:30 a.m.
Five tremendous brass musicians, each a virtuoso in his own right, form the legendary Canadian Brass: Chuck Daellenbach (tuba), Caleb Hudson and Christopher Coletti (trumpets), Achilles Liarmakopoulos (trombone) and Eric Reed (horn). The famous ensemble is known for its signature blend of classical rigor and delightful showmanship -- in addition to the fact that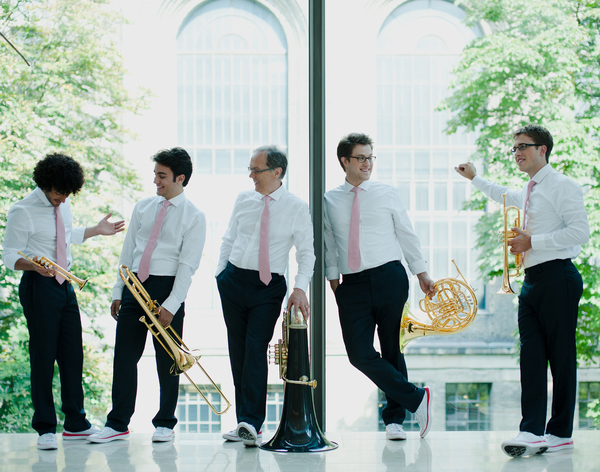 they perform exclusively on 24K gold-plated Artisan Bach and Conn instruments.
The Post credits the group for having an "unbeatable blend of virtuosity, spontaneity and humor." Among the things that Craig Paré, director of DePauw University bands, regards most highly about the Brass is the respect and esteem the ensemble has rightly earned over its 43-year history. (photo by Bo Huang)
"From casual listeners to avid brass music fans, when the public hears the name Canadian Brass what comes to mind immediately is world-class musicians, exciting and unusual performances, and a love of music-making. You can't help but be caught up in the electricity of a Canadian Brass performance because of their virtuosity, interesting programming, and the unique way they relate to an audience," says Dr. Paré.
The ensemble's repertoire on Friday night will feature a wide-ranging library of original arrangements, many created especially for them, such as J.S. Bach's "'Little' Fugue in G Minor," arranged by trumpeter Ronald Romm, to Killer Tango by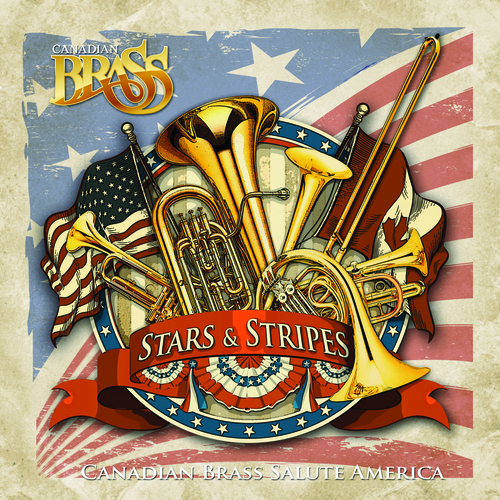 Sonny Kompanek. Among other selections on the program at DePauw are "Air on a G String," and their unique rendition of "Dixie Bach," a Dixieland adaptation of Bach's Well Tempered Clavier for brass quintet by Luther Henderson.
With a discography of more than 100 albums and an extensive world-wide touring schedule, Canadian Brass is an important pioneer in bringing brass music to mass audiences everywhere. They have sold well over 2 million albums worldwide and pack houses everywhere they play throughout the United States, Canada, Japan and Europe. Several of the group's most recent CDs, including Canadian Brass Takes Flight; Stars and Stripes: Canadian Brass Salute to America; and Swing that Music: A Tribute to Louis Armstrong will be available for purchase Friday night after the concert.
They were the first brass ensemble from the West to perform in the People's Republic of China, where they returned for an acclaimed five-city tour in 2010, as well as the first brass group to take the stage at the venerable Carnegie Hall. They have also performed in Australia, the Middle East, the Soviet Union and South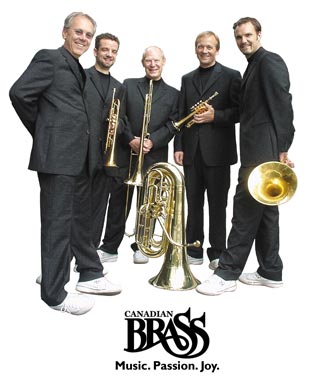 America. On numerous occasions Canadian Brass has been invited by the Canadian Government to play for visiting heads of states, becoming one of Canada's greatest resources and musical ambassadors.
Education also plays a key role in the lives of the storied performers, all of whom are very much attuned to the need to train the next generation of players. As they travel the globe, they often pause to offer master classes and demonstrations for students and young audiences. The ensemble is currently Artist-in-Residence at the University of Toronto, after having been Chamber Quintet-in-Residence for many years at the Music Academy of the West in Santa Barbara, California, and they have an innovative brass summer course at the Eastman School of Music.
Another vital part of the group's educational outreach is its role as clinician/artist representatives for Conn-Selmer Musical Instruments. Their support of education extends to their outreach and interaction with El Sistema, a global music education program in Venezuela, and a new partnership commitment to the Conn-Selmer Institute. The Canadian Brass have also made available an extensive library of brass music and learning tools, for performers of all levels, in conjunction with the Hal Leonard Corporation.
The Canadian Brass was founded in 1970 when original ensemble members and friends Chuck Daellenbach and Gene Watts first came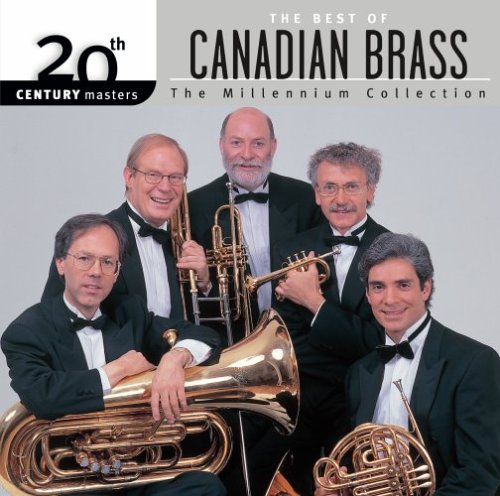 together to form a brass quintet.
General admission tickets to Guest Artist concerts are $10 in advance, $12 day of the event. Admission to DePauw School of Music events is free to all students, youth 12 years and younger, and seniors over 65 years of age, as long as tickets are available. Anyone wanting to attend a performance, who cannot afford to pay full ticket price, can also take advantage of the pay-what-you-can option.
For additional assistance or information, call (765) 658-4827, visit www.depauw.edu/music/tickets or the Green Center's box office, which is located at 605 S. College Avenue in Greencastle and is open noon - 4 and 6 - 8 p.m. daily.
Learn more at the Canadian Brass' official website.
Back