DePauw Appoints VP for Development and Alumni Engagement, Calls for Expanded Alumni Programs
April 10, 2013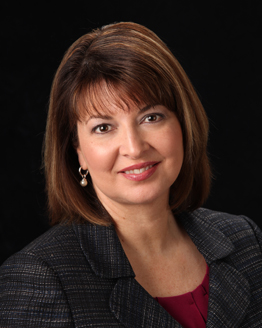 DePauw President Brian W. Casey announced today that the University has appointed Melanie J. Norton as the University's Vice President for Development and Alumni Engagement. Casey also announced plans to significantly expand and integrate alumni engagement activities across the University, with Steven J. Setchell '96 appointed to serve as the University's first Associate Vice President for Alumni Engagement.
Norton, who previously served as Director of Gift Planning at DePauw, is currently a consultant with Johnson, Grossnickle and Associates, a leading philanthropic consulting firm. She will begin her duties on June 1. Setchell, who currently serves in a senior development officer role at DePauw, will begin his duties immediately and will report to Norton.
"From her work on development campaigns to developing careful fundraising strategies, the depth of Melanie's experience is unquestioned," said Casey. "She also has a clear and deep understanding of DePauw, which is particularly important as we continue to seek support for our ambitious vision for the University. I look forward to all that we can accomplish for DePauw with her leadership and direction."
In her current role, Norton consults on all phases of philanthropic work, including feasibility studies, capital campaigns, quantitative and qualitative analyses, and major gift and development plan creation. Her clients include colleges and universities, foundations, and major associations. She currently serves as the treasurer for the Partnership for Philanthropic Planning, the national organization for those whose work involves charitable gift planning. Norton has also served as a board member of the Planned Giving Group of Indiana and the Independent College Advancement Associates.
"I am honored to return to DePauw as the next Vice President for Development and Alumni Engagement," said Norton. "DePauw is an exceptional institution with distinguished alumni and friends who care deeply about the University and its students. I look forward to partnering with a dedicated staff, faculty, Board and administration to build on DePauw's strong fundraising tradition and create an integrated development
and alumni operation focused on the inspiring vision for the future. It is an incredible time to be on campus."
In announcing the restructuring of the University's alumni relations and engagement efforts, Casey has charged Norton and Setchell to direct an expanded series of programs intended to strengthen connections between the University's alumni office and other core University activities, including programs in the Center for Student Engagement, Career Services, and the Office of Admission and Financial Aid. Together they will determine what long term staffing and programs must be in place to strengthen alumni involvement with the University.
"Our alumni are essential partners in all of our efforts and ambitions," said Casey. "They not only exhibit the power of a DePauw education, but through their support ensure that this experience is available to the next generation of DePauw students. From recommending prospective students to our Admission Office, to mentoring our current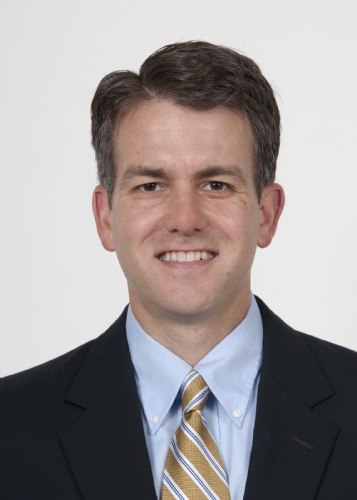 students as they begin their careers or start graduate and professional programs, our alumni are essential to DePauw's success and to the institution's well being. I am immensely grateful for Steve's continued service to DePauw and I am energized by the leadership he will bring to this new role."
Setchell previously served as director of Corporate and Foundation Relations, Major Gifts Officer, director of the Annual Fund and Admission Officer. He also chaired the University's 175th Anniversary Celebration.
"DePauw changed my life, just as it has done for generations of alumni," said Setchell. "I am deeply grateful for this opportunity to give back to the University, at this moment and under the leadership of President Casey. I look forward to collaborating with Melanie Norton to more meaningfully engage our alumni in the life and mission of the University."
Back