Kendall Quisenberry '13 to Teach in Malaysia with Fulbright Award
April 14, 2013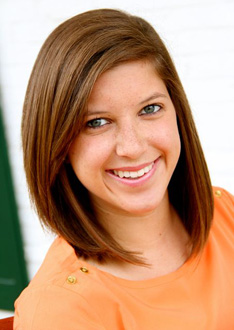 Kendall C. Quisenberry, a senior at DePauw University, is the recipient of an English Teaching Assistantship from the Fulbright U.S. Student Program competition and will spend the 2013-14 academic year teaching English in Malaysia.
Sponsored by the U.S. Department of State and established in 1946, the Fulbright U.S. Student Program competition aims to increase mutual understanding among nations through educational and cultural exchange while serving as a catalyst for long-term leadership development.
Quisenberry is the second DePauw student to be announced as a 2013 Fulbright winner. Senior Katlin "Katie" V. Kraska has been awarded a Fulbright U.S. Student scholarship and will use the award to conduct research and study in Indonesia during the upcoming academic year.
An English (writing) major and education studies minor, Quisenberry was also a member of DePauw's women's swimming and diving team. As an undergraduate she spent the spring of 2012 working at an orphanage in Haiti, and last summer taught English in Tamsui, Taiwan.

"I felt like an alien on display, twenty pairs of blank eyes staring at me ... and I was at a loss for words," Quisenberry recalls of July 14, 2012 -- her first day teaching in Taiwan. In her Fulbright application, she recalled, "I began class by asking simple get-to-know-you questions with little success. I felt defeated; however, I quickly turned the disappointment into an opportunity for success. The next day, I confidently walked into my classroom and asked, 'Who likes Justin Bieber?' The girls giggled and the boys booed. For the rest of class we listened to popular English-speaking songs. Afterwards, the students wrote out the lyrics, we talked about lyrical meaning, unfamiliar words, grammar and pop culture."
She continued, "As a teacher, I have come to understand the importance of engaging students while creating a balance between being a mentor, friend and instructor. As education reformer, John Dewey, has proven multiple times, students learn better through interaction with their environment. The student should be the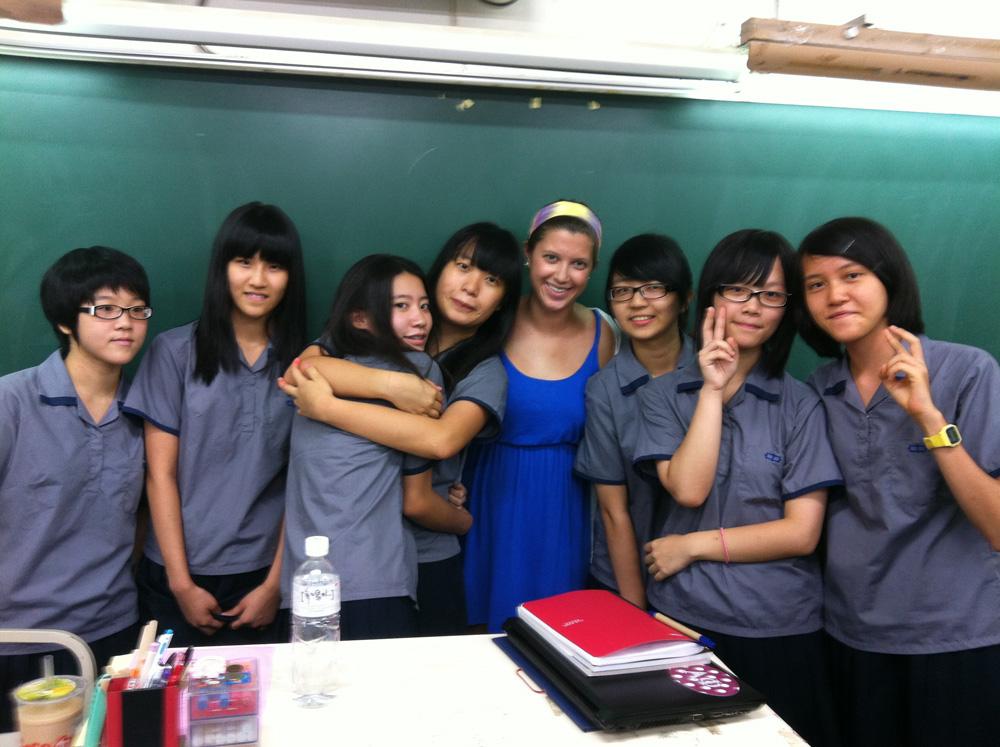 focus of the classroom. In Malaysia, I hope to use interactive activities, such as games, role playing, creative writing and reading aloud to promote cultural understanding through language."
The granddaughter of a retired teacher and school superintendent, Kendall Quisenberry states, "My English teaching skills have been enhanced through my position as a Writing Center tutor at DePauw. I have worked almost exclusively with foreign students. While it would be easy for me to read their papers and just mark every grammatical error, I refuse to take this approach. Instead, I create conversation with each student helping them analyze why they wrote certain things and how they think they can fix them. We read out loud to catch mistakes and focus on the bigger picture then we work on grammar." In her view, "Teaching English is about making language engaging and allowing students to learn from their mistakes."
As she stated in her application for the award, "In order to fully embrace the culture of Malaysia, I propose to establish a Creative Writing After-School Program, to allow people of all ages and abilities to explore the English language through various forms of writing, such as fiction, nonfiction, short stories, and plays. My focus will be to engage all people involved in the school, ranging from students to administrators, and allow them to express themselves creatively through writing. I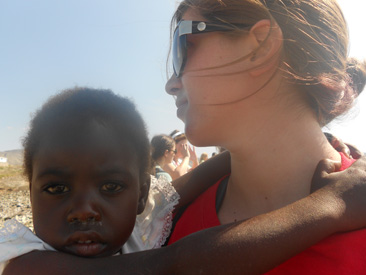 pride myself on my ability to help students improve all aspects of their English writing and I would like to bring this ability to a community in Malaysia. I want to use my passion for creative writing to demonstrate the power of language and communication. In pursuit of a career in international education, I aspire to challenge and enhance my teaching abilities in Malaysia while forming personal relationships and cultural bonds along the way."
The Fulbright U.S. Student Program is the largest American international exchange program offering opportunities for students and young professionals to undertake international graduate study, advanced research, university teaching, and teaching in elementary and secondary schools worldwide. It currently awards approximately 1,800 grants annually in all fields of study, and operates in approximately 155 countries worldwide. Fulbright full grants generally provide funding for round-trip travel, maintenance for one academic year, health and accident insurance and full or partial tuition.
Since its inception the Fulbright Program has provided about 310,000 participants, chosen for their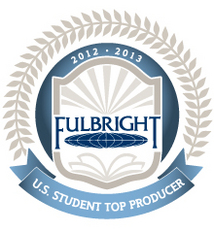 leadership potential, with the opportunity to observe each others' political, economic and cultural institutions, exchange ideas, and embark on joint ventures of importance to the general welfare of the world's inhabitants.
DePauw University is listed among the "Top Producers of Fulbright Awards for U.S. Students, 2012-13" in the Chronicle of Higher Education. DePauw was also cited as one of the USA's top producers of Fulbright Fellows in the publication's 2011, 2009, 2008, 2007 and 2006 listings.
See the names of DePauw's Fulbright recipients here or visit the University's Fulbright page.
DePauw students and alumni who are interested in applying for Fulbright Awards may contact David N. Gellman, associate professor of history, or Marion "Marnie" McInnes, professor of English and women's studies and director of nationally competitive scholarships.
Back