DePauw Appoints Larry Stimpert as Vice President for Academic Affairs
April 11, 2013
DePauw President Brian W. Casey announced today that the University has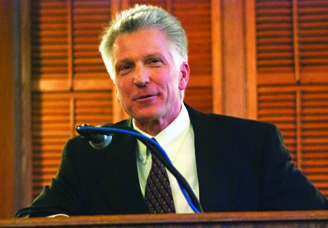 appointed Larry Stimpert, professor of economics and business at Colorado College, as its Vice President for Academic Affairs (VPAA). He will begin his responsibilities on July 1, 2013. Stimpert replaces David Harvey, professor of chemistry and biochemistry, who has served as the VPAA since 2009 and will return to his full-time role as a member of the faculty. (photo: Isabelle Chapman/The DePauw)
"Dr. Stimpert is not only an accomplished scholar and teacher, but a strong administrator and a student of institutional transformation," said Casey, in making the announcement. "I look forward to welcoming him to campus, and I know that his leadership will be central to our ability to achieve our ambitions to make DePauw one of the premier liberal arts institutions in the nation.
"I am also deeply grateful to Professor Wayne Glausser and the faculty search committee for their exceptional work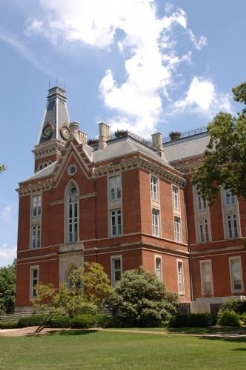 throughout this search process," added Casey. "It is due to their counsel, guidance, and clear commitment to DePauw that we find ourselves announcing a new Vice President who is as accomplished as Dr. Stimpert. I am also thankful for the extraordinary service David Harvey has given to the University for four years as Vice President of Academic Affairs."
Stimpert, who received his B.A. in economics, magna cum laude, from Illinois Wesleyan University, earned his M.B.A. in finance from Columbia University, and his Ph.D. in business administration at the University of Illinois at Urbana-Champaign.
"DePauw is a great university with a 175 year tradition of providing its students with a transforming liberal arts education while also preparing them for a lifetime of service and leadership," saidStimpert. "I look forward to working with President Casey and the entire DePauw community as it pursues an even more ambitious future."
At Colorado College, Stimpert has served as the chair of the economics and business department. He has also served on, and chaired, the College's Faculty Executive and Social Sciences Executive Committees. More recently, he led a large delegation of faculty and staff from Colorado College on a series of benchmarking visits to the College's liberal arts peers, specifically Davidson College, Carleton College, and Grinnell College. He currently serves as the interim director of the College's career center.
W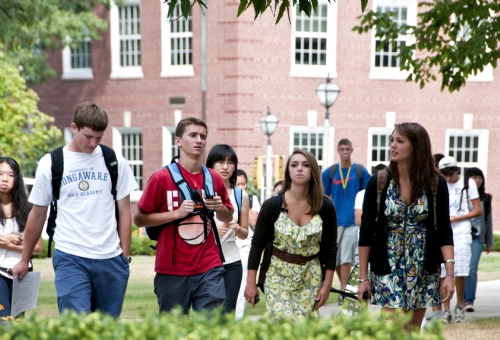 ayne E. Glausser, the Jane Cooling Brady Professor of English, chaired the search committee charged with identifying the University's next VPAA.
"At the start of the search, we drew up a profile of the ideal candidate we hoped to attract," said Glausser. "This person would be a distinguished teacher-scholar in a liberal arts setting, with a record of success in significant administrative roles, who had the creativity, energy, and judgment to lead DePauw into its next academic era. Larry Stimpert fits this description perfectly. We're delighted that he will be joining us as our new VPAA."
Stimpert has served as a distinguished Visiting Professor in the Management Department of the U.S. Air Force Academy. Prior to his tenure at Colorado College, Stimpert was a faculty member at the Eli Broad College of Business at Michigan State University. At Colorado College, he has held the John D. and Catherine T. MacArthur Professorship and the John L. Knight Chair for the Study of Free Enterprise. He has twice received the Sidney G. Winter Award for his contributions to economics and business education.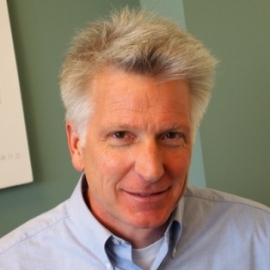 During the 2002-03 academic year, Stimpert was an American Council on Education (ACE) Fellow at Earlham College where he also served as Special Assistant to the President. At Earlham, he assisted in budgetary planning and forecasting projects and participated in meetings of the college's Budget Committee, worked with members of the accreditation Self-Study Committee, served on the Ad Hoc Residential Life Committee, and participated in meetings of the school's senior staff and board of trustees.
Stimpert's publications have appeared in the Academy of Management Journal, the Academy of Management Review, the Journal of Management Studies, the Strategic Management Journal, and other leading management journals. He also serves on the editorial review board of the Journal of Management, and he has previously served as a co-editor of the Journal of Management Inquiry.
Back