Prof. Istvan Csicsery-Ronay Jr. in California to Present Three Lectures
April 11, 2013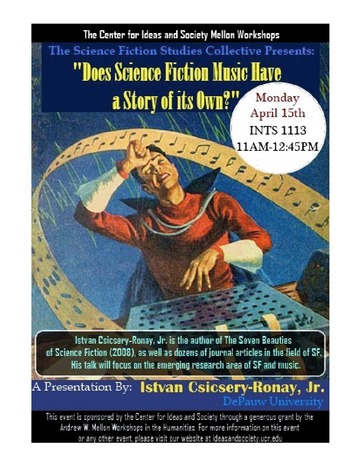 Istvan Csicsery-Ronay Jr., professor of English at DePauw University, will discuss "Does Science Fiction Music Have a Story of its Own?" in a lecture on Monday, April 15, at the University of California, Riverside. Describing the professor as "a noted scholar of science fiction," the college's announcement states, "Csicsery-Ronay will present an overview of the emerging research area of science fiction music and what scholars can do to advance the discussion."
The event is sponsored by the UCR Center for Ideas and Society and is funded through a grant by the Andrew W. Mellon Workshops in the Humanities.
Read more here.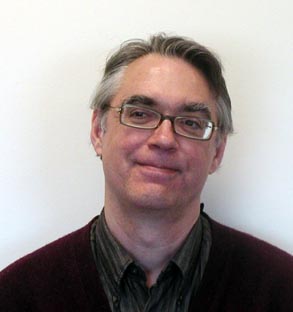 Dr. Csicsery-Ronay is making two presentations at this weekend's Eaton Science Fiction Conference at UCR. Learn more in this previous summary or at the event's website.
Dr. Csicsery-Ronay authored the 2008 book The Seven Beauties of Science Fiction, hailed as "a major critical work from one of the preeminent voices of science fiction scholarship." The professor is co-editor of The Wesleyan Anthology of Science Fiction and the academic journal Science Fiction Studies, which is published at DePauw. He also co-edited Robot Ghosts and Wired Dreams: Japanese Science Fiction from Origins to Anime.
Back