Prof. Eugene Gloria Wins 2013 Anisfield-Wolf Book Award for Poetry
April 22, 2013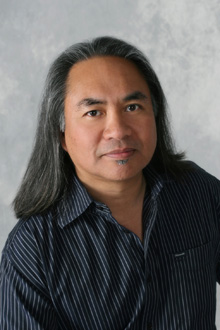 Eugene Gloria, associate professor of English at DePauw University, is the recipient of the 2013 Anisfield-Wolf Book Award for poetry for My Favorite Warlord. Announced today, the Anisfield-Wolf Awards "recognize books that have made important contributions to our understanding of racism and our appreciation of the rich diversity of human cultures." Gloria and the other winners will be honored at a September 12 ceremony at the Ohio Theatre in Cleveland which will be emceed by Henry Louis Gates Jr., who chaired the jury for the awards program.
"The 2013 Anisfield-Wolf winners are exemplars who broaden our vision of race and diversity," says Gates, the the Alphonse Fletcher University Professor at Harvard University, where he directs the W.E.B. Du Bois Institute for African and African-American Research. "This year, there is exceptional writing about the war in Iraq, slavery on a Kentucky pig farm, the Filipino experience in the U.S., and the complexity of families in which a child is radically different from parents."
"(Gloria's) collection, a meditation on his late father and a lyric memoir of 1967, when he was 10 years old and emigrated with his family from the Philippines to San Francisco, touches on issues of heritage, identity and memory,"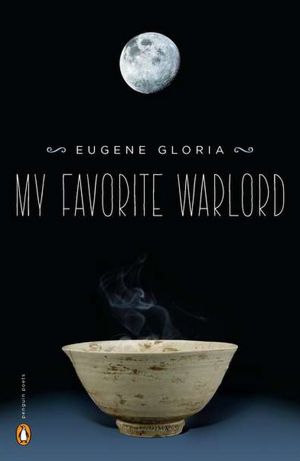 reports the Cleveland Plain Dealer. The DePauw professor tells the newspaper, "I'm incredibly honored. My wife and I were weeping when we finally accepted that this was a real thing."
Cleveland poet and philanthropist Edith Anisfield Wolf established the book prizes in 1935, in honor of her father, John Anisfield, and husband, Eugene Wolf, to reflect her family's passion for issues of social justice. "The Anisfield-Wolf Book Awards rose from the philanthropic vision of one woman who realized that literature could advance the ongoing dialogue about race, culture, ethnicity, and our shared humanity," says Ronald B. Richard, president and CEO of the Cleveland Foundation, the world's first community foundation, which has administered the Anisfield-Wolf prize since 1963.
Other members of the Anisfield-Wolf jury are novelist Joyce Carol Oates, psychologist Steven Pinker, poet Rita Dove, and historian Simon Schama.
Read more here.
My Favorite Warlord, the third book of poems by Eugene Gloria,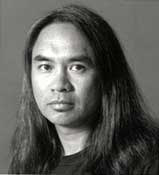 was published last summer by Penguin.
Publishers Weekly noted, "Gloria establishes himself as a poet of memory, of masculinity, as well as of Asian-American political identity (with, for example, an elegy to Vincent Chin, slain in a famous anti-Asian hate crime). His formal resourcefulness and his attention to manhood, its symbols, its troubles, place him in the company of Bruce Smith, though his work will also, and rightly, find another niche among other Asian-American writers; Gloria (who teaches at DePauw University in Indiana) sets himself confidently against injustice, in favor of inquiry, amid the eclectic language of contemporary scenes."
Poet, songwriter and novelist Naomi Shihab Nye says Gloria's "gift is breathtaking."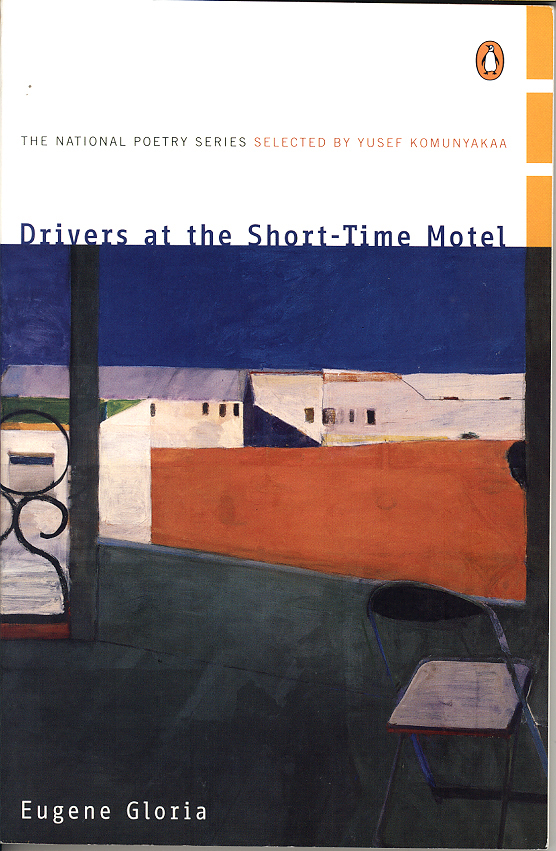 Professor Gloria's previous books, also part of the Penguin Poets series, are Hoodlum Birds (2006) and Drivers at the Short-Time Motel (2000), which was was selected for the 1999 National Poetry Series and also won the Asian American Literary Award. Gloria's work is also included in the collection Between Water and Song: New Poets for the Twenty-First Century. The professor is also the recipient of a Fulbright Research Grant, a Poetry Society of America award, and a Pushcart Prize.
In 2006-08, as Gloria was beginning work on My Favorite Warlord, the professor received important support and reassigned time from a chair funded by Richard W. Peck, bestselling author and 1956 graduate of DePauw.
Eugene Gloria earned his B.A. from San Francisco State University, a M.A. from Miami University of Ohio, and an M.F.A. from the University of Oregon.
Back