Prof. Emeritus Jim Cooper Reviews New Book, Entangled
April 26, 2013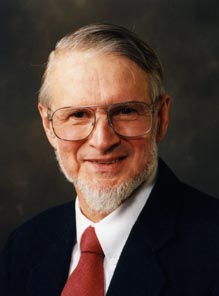 James L. Cooper, professor emeritus of history at DePauw University, contributes a book review to the latest (May 2013) edition of Choice: Current Reviews for Academic Libraries. Dr. Cooper offers an analysis of Entangled: An Archaeology of the Relationships Between Humans and Things. The new book is authored by Ian Hodder, Dunlevie Family Professor in the Department of Anthropology at Stanford University.
"A principal investigator in the excavation of Catalhoytik (7400-6000 B.C.E.) in central Turkey, Hodder is less interested here in describing finds from a prehistoric dig than in placing them in the context of human activity over time," writes Dr. Cooper. His "recommended" review observes, "The human tendency to repair an entanglement with things rather than cast it off leads the author to question whether humans are willing, for example, to address global warming before their entrapment with things strangles the species on planet Earth. Although the prose is sometimes thick and the
wording awkward, the thesis is nonetheless provocative and the cross-disciplinary reach novel."
Jim Cooper was awarded the 2011 Heritage Preservation Award by the Washburn Chapter, National Society of Daughters of the American Revolution. His books include Repairing and Restoring Historic Bridges: Keeping Faith With Their Makers; Restoring Historic Metal Truss Bridges; and Iron Monuments to Distant Posterity: Indiana's Metal Bridges 1870-1930.
Back