Prof. Ian Davidson '80 Headed to Tanzania as Fulbright Scholar
April 29, 2013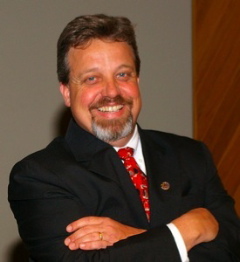 Ian B. Davidson, a professor in the School of Music at Texas State University and 1980 graduate of DePauw University, is the recipient of a Fulbright Award and will visit Tumaini University Makumira in Tanzania two times as a visiting scholar. The visits are scheduled for May 5-26 of this year, and January 1-21, 2014.
Established in 1946, the Fulbright Program is the flagship international educational exchange program sponsored by the U.S. government and is designed to "increase mutual understanding between the people of the United States and the people of other countries." The Fulbright Program has provided about 310,000 participants -- chosen for their academic merit and leadership potential -- with the opportunity to study, teach and conduct research, exchange ideas and contribute to finding solutions to shared international concerns.
Professor Davidson becomes the fourth member of the DePauw community to be announced as a Fulbright winner this spring. The

previous three are all DePauw seniors: Katlin "Katie" V. Kraska has been awarded a Fulbright U.S. Student scholarship and will conduct research and study in Indonesia during the upcoming academic year. Kendall C. Quisenberry will use an English Teaching Assistantship to teach in Malaysia, while an ETA awarded to David Tykvart will send him to the Czech Republic to teach English.
As a visiting scholar to the Tanzanian university, "Davidson will provide compositional, performance and recording experiences for current students through seminars, performances and collaborative projects," according to Texas State University. "He will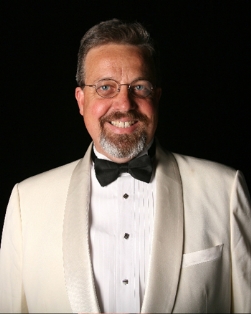 also assist in the assessment and development of the school's undergraduate music curriculum and resources with emphasis on composition, recording and performance. Davidson will also help to develop a graduate-level curriculum in music through assessing and advising administration, with the focus being on the creation and implementation of Tanzania's first-ever Master of Music degree."
A music major at DePauw, Dr. Davidson is associate principal oboe of the Austin Symphony Orchestra, assistant principal oboe of the Austin Lyric Opera Orchestra and solo English horn of the Bear Valley Music Festival. Other engagements include stints as principal oboe of the Dallas Bach Orchestra and the Austin Sinfonietta as well as assistant principal oboe /utility oboe of the Santa Fe Opera Orchestra and co-principal oboe of the Dallas Chamber Orchestra.
Read more here. Also available is this previous summary.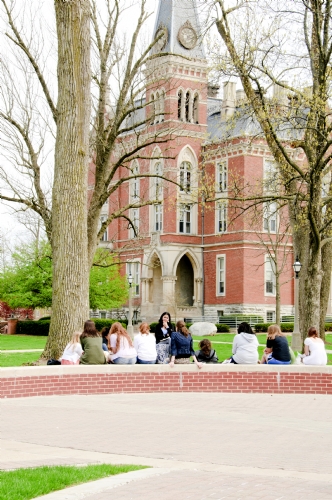 DePauw University is listed among the "Top Producers of Fulbright Awards for U.S. Students, 2012-13" in the Chronicle of Higher Education. DePauw was also cited as one of the USA's top producers of Fulbright Fellows in the publication's 2011, 2009, 2008, 2007 and 2006 listings.
See the names of DePauw's Fulbright recipients here or visit the University's Fulbright page.
DePauw students and alumni who are interested in applying for Fulbright Awards may contact David N. Gellman, associate professor of history, or Marion "Marnie" McInnes, professor of English and women's studies and director of nationally competitive scholarships.
Back