Ongoing Budget Battle in Washington Rankles Former Congressman Lee Hamilton '52
May 3, 2013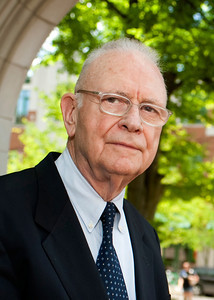 The American people, writes veteran statesman Lee Hamilton, are "tired of brinksmanship and constant fiscal crisis. They're fed up with accusations, spin, fear mongering and intransigence. They've had it with a complex, opaque process when the outline of a solution -- controlling spending and entitlements, raising revenues to meet the country's obligations, and investing in economic growth -- seems evident. Above all, they're weary of a government that appears addicted to crisis. Why, they wonder, can we not pass a budget in an orderly, rational way?"
In a newspaper op-ed, Hamilton -- who served 34 years in the U.S. House of Representatives -- adds, "It's a good question, though the answer is hardly reassuring: I believe Congress no longer knows how. Talking to a group of younger members recently, I realized they'd had no experience of following regular procedures to craft a budget. They've spent their congressional careers watching the leadership put it together in an ad-hoc, crisis-fueled manner. True budget-making skills on Capitol Hill are eroding. It's in danger of becoming a lost art."
The Democrat calls upon lawmakers should turn to "a time-honored process" known as "the regular order." He explains, "This is the insider's way of referring to procedures that Congress developed over our history as a nation. Their guiding principle is to provide a coherent and well-structured way of deciding in detail where our national priorities ought to lie, and then funding them. They were designed to give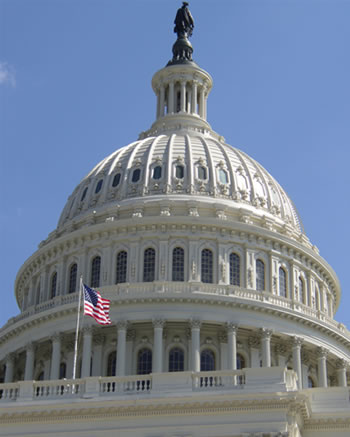 members of Congress a clear, fair way to scrutinize, consider, debate and reach consensus on the divisive issues that go along with taxing and spending. The last time Congress passed a regular-order budget, not an omnibus spending bill, was 1997. Though it was far from a tidy process, its abandonment, I believe, is what has produced our current mess.

"So what is the regular order? The president submits a budget on time (not two months late, as President Obama has just done). Then congressional committees and subcommittees take it up, dividing their work according to the departments of government -- agriculture, defense, transportation and the like. They hold hearings, call witnesses, explore what the executive branch has done with its money in the past, and consider its plans for the future. They debate and draft their own proposals, and allow amendments from both parties. Once the full committee acts, its measure goes to the floor for further debate, amendments and a vote. Eventually, the bills arrived at separately by the House and the Senate get reconciled and go to the president to be signed," Hamilton points out.
On top of providing transparency and accountability, the regular order involves more lawmakers in the process, which has become controlled by "a handful of leaders and their staffs. They don't have specific, detailed expertise, and they're more interested in seeking partisan advantage than in fair process or effective legislating," argues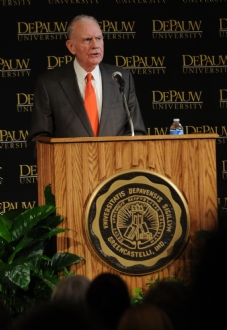 Hamilton.

Access the complete column at the website of the Times of Springfield, Illinois.
Now director of the Center on Congress at Indiana University, Lee H. Hamilton co-chaired the 9/11 Commission and Iraq Study Group and was recently appointed a Professor of Practice at Indiana University's School of Public and Environmental Affairs (SPEA). He is the author of Strengthening Congress; How Congress Works and Why You Should Care and A Creative Tension: The Foreign Policy Roles of the President and Congress.
Hamilton majored in history as an undergraduate and starred on the Tiger basketball team (and is a member of both the Indiana Basketball Hall of Fame and the DePauw Athletic Hall of Fame). He has been a frequent visitor to DePauw over the years, and delivered an Ubben Lecture on March 15, 2011.
Back