Relay For Life Nets $112K for American Cancer Society
April 28, 2013
The eighteenth edition of Putnam County Relay For Life -- an event that brings together the DePauw and local communities to raise funds for the American Cancer Society -- collected more than $112,000 for the cause. The event began at noon Saturday at DePauw University's Indoor Tennis and Track Center and ended twelve hours later. Organizers say donations are still being collected and counted and the final tally for 2013 could reach $125,000.
More than 750 people took part in the event, which brought together students, faculty and staff from DePauw University with people from the Putnam County community. Relay was moved indoors from Blackstock Stadium this year because of construction to that and other athletic facilities. Seniors Stewart Burns and Betsy Corrigan co-chaired the event.
First hosted by DePauw in 1996, Putnam County Relay For Life has won several awards for being among the best of its kind among American colleges and universities. The first fundraiser raised nearly $15,000. The total grew to approximately $20,000 by 1998, $30,000 by 1999, and $42,000 in 2000. Then,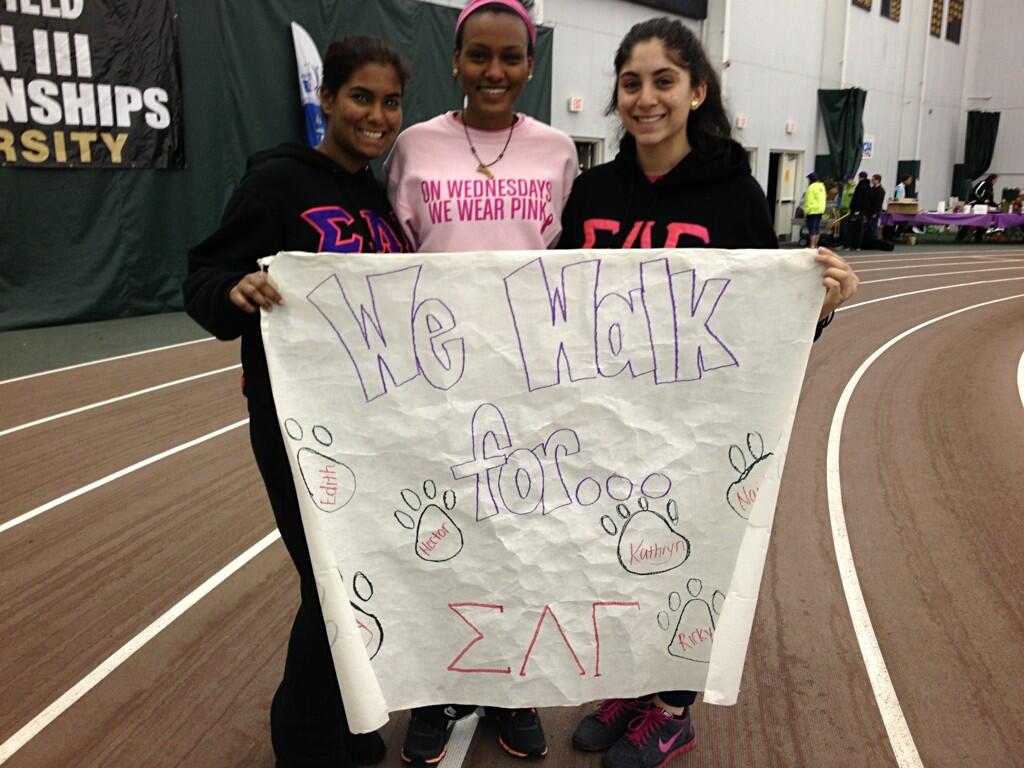 2001 brought in $80,000; followed by $127,000 in 2002; more than $162,000 in 2003; 2004's $208,735; and a 2005 total of more than $230,000. The 2006 and 2007 Relays each raised approximately $220,000 for the cancer fight. The recession kept donations to about $160,000 in 2008, 2009 and 2010. The 2011 Relay pulled in approximately $126,000 while the 2012 total was $129,000.
Since its inception, the DePauw-hosted event has raised more than $2 million to fight cancer.
Learn more about the event and contribute online here.
Back