"Idol Fatigue" a Factor in Success of The Voice, Says Prof. Jeff McCall '76
May 12, 2013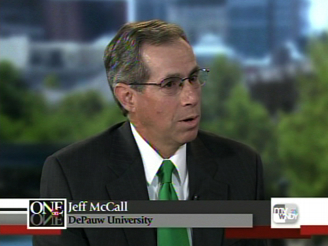 "People kept waiting for American Idol to be dethroned as the biggest reality competition show," begins a story in Macleans, Canada's national weekly current affairs magazine. "They didn't know it would be by basically the same show with a different title." The piece, which looks at the ascent of The Voice, includes comments from several media analysts, including Jeff McCall.
The Voice is focused more on music than its hosts, and McCall, professor of communication at DePauw University, says Idol has been "trending down" ever since Simon Cowell and Paula Abdul were replaced by "a series of what the audience still considers to be fill-in judges."

Jaime Weinman writes, "McCall adds that the format of The Voice, where the judges lead teams and have a vested interest in helping singers, makes it 'a warmer show generally.' It may be part of a trend on the part of the show's producer, Mark Burnett, who has moved from the cynicism of his previous hits, such as The Apprentice, to more feel-good entertainment, such as his hit scripted miniseries, The Bible. The Voice could be just another example of how audiences now respond to sweetness and light, rather than sourness."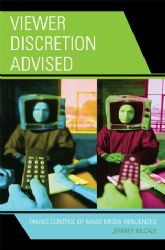 In the final analysis, the professor says the success of The Voice may have as much to do with "viewers who were getting 'Idol fatigue'" as anything.
Access the complete piece at Macleans online.
A 1976 graduate of DePauw and a former broadcast journalist, Jeffrey M. McCall is the author of Viewer Discretion Advised: Taking Control of Mass Media Influences and is frequently called upon to discuss media matters. His op-ed on broadcast indecency was published last weekend in the Indianapolis Star and he was quoted in the April 30 edition of California's Orange County Register and was cited in the April 17 Los Angeles Times.
Source: Macleans
Back