Station Notes How Civil Rights Leader Vernon Jordan Was "Molded" at DePauw
February 16, 1995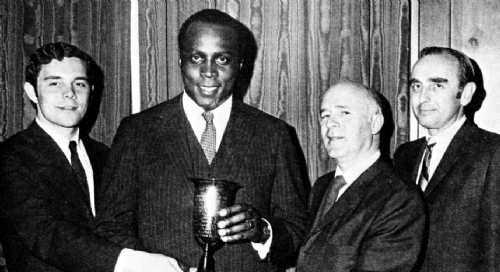 February 16, 1995, Greencastle, Ind. - "1953, and in the small classroom of a distinguished university in southern Indiana, a civil rights leader is molded amidst the sins of segregation," reported Kevin Bradley on Indianapolis NBC affiliate WTHR-TV this evening. "Vernon E. Jordan Jr. was the only black member of DePauw's Class of 1957," he notes in a report that aired as part of the station's observance of Black History Month.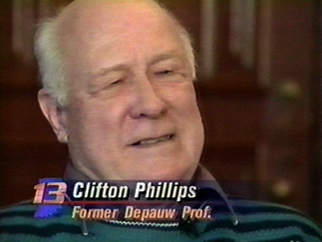 "I recognized his greatness, I think, when I first met him," Clifton Phillips, professor emeritus of history, tells the station of his former student. "He had an air about him."
Bradley shows video of a group of DePauw professors sitting in East College who "represent over 200 years of experience. All taught Jordan and realized the problems he faced being Democrat ... and African American."
"I think it did put pressure upon him," recalls John Baughman '48, professor emeritus of history. "How he overcame it was his, I think, innate ability to be sensitive to where he was."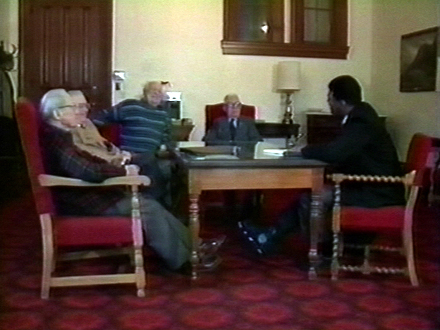 Vernon Jordan is the former president of the National Urban League and serves as adviser to President Bill Clinton. He has twice served as DePauw's commencement speaker, in 1973 and 1993.
"I received an excellent education here. DePauw expanded my mind, broadened my horizons, lifted my sights, prepared me to serve and to lead and nurtured my growth and maturity," Jordan said in the 1993 speech. "I made lasting friendships here. If I had my life to live over again, I would return to this place."
Video of the TV news segment is embedded below.
Source: WTHR (NBC)/Indianapolis
Back