National Radio Program Spotlights Composer Kevin James '83
May 17, 2013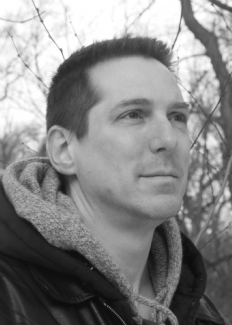 "Kevin James is a musician and composer in New York City," begins a profile of the 1983 DePauw University graduate, which aired today on PRI's (Public Radio International) The World. "For the past few years, he's been working on The Vanishing Languages Project. He starts with recordings of endangered languages -- ones with very few or, in one case, no remaining native speakers. He uses these as inspiration for extended string and percussion pieces. He recently debuted his latest work in Brooklyn and San Francisco."
The piece notes, "James first started thinking about the power of endangered languages when he was in his teens. It was the '70s, and he was watching a PBS documentary about these Australian Aboriginal land rights trials. In the documentary, an aboriginal man prepares to testify. The man is the last native speaker of his language, and he insists on giving testimony in his language, without translation."
James explains, "The concept behind this project was to take those qualities -- to take the inflections and use those as the basis of music. Rather than most music is based on physics-how many divisions of a second can you make, and how do you count that time. And it's regular, that time is regular you beat out a beat, you keep that beat, you can make it a little faster, a little slower. But when we speak, the inflection is much more fluid.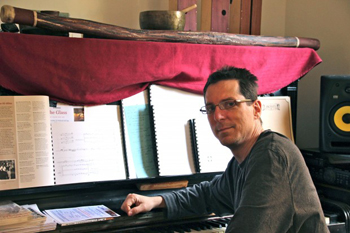 And the same is true of the melodic aspects of a lot of language, in terms of how much register they cover." (photo at left by Bruce Wallace)
Access text and audio of the segment at the program's website.
Last month, the New York Times' Corinna de Fonseca-Wollheim wrote, "The 'Vanishing Languages' project by Kevin James, a New York-based trombonist and composer, is a rare hybrid of conservation effort and memorial, new music and ancient languages." The review of a performance by Ethel, Speak Percussion and the [kaj] ensemble states that James' compositions Ainu Inuma and Counting in Quileute "were as haunting as they were riveting." Read more here.
Back