TV News Delivers Distorted Message on Guns, Opines Prof. Jeff McCall '76
May 25, 2013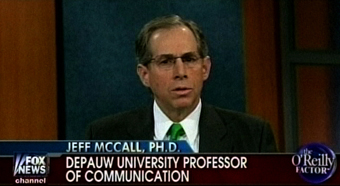 "Television remains the primary news source for most Americans, but instead of seeing a mirror of reality, citizens often see circus mirrors that create distortion," writes Jeffrey M. McCall, professor of communication at DePauw University. In an Indianapolis Star column, the professor notes, "This point was made clear in a recent Pew Research study that showed 56 percent of Americans believe gun crime is higher now than 20 years ago. The reality, however, as Pew reports, is that gun crime has declined more than 50 percent since 1993."
Dr. McCall, author of Viewer Discretion Advised: Taking Control of Mass Media Influences, continues, "Television news surely has driven much of the public misperception about gun violence. Crime news receives a high profile in both local and network news. Coupled with the violence-drenched content of prime-time dramas, it is understandable that Americans overstate the rate of gun violence. As propagandists know, people ultimately believe what they are told most often. The narrative coming out of television news is that American society is a very violent place. That leads to what media theorists call the 'mean world syndrome,' the notion that the world is more violent than it really is.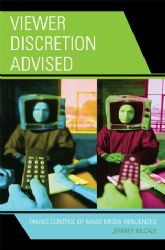 "Gun crime is, indeed, a serious scourge in America, and any amount of gun violence is bad. Consequently, any public dialogue must be based on an accurate description of the issue. A study by Rasmussen Reports indicates that 64 percent of citizens who want more gun control are among those who believe gun crime rates have increased. Gun crime needs a thorough national assessment, and it needs to be framed by media surrogates who will provide as accurate a mirror as possible."
You'll find the complete essay at IndyStar.com.
A 1976 graduate of DePauw and a former broadcast journalist, Jeff McCall is frequently called upon to discuss media matters. Last week he was quoted in a CNBC.com article on the future of cable television and earlier this month he discussed the ratings issues facing American Idol with Canada's Macleans.
Source: Indianapolis Star
Back