Norm Strasma '55 Receives Beacon Award for Community Leadership
June 2, 2013
"Norm Strasma helped raised more than $6 million in charitable donations for Kankakee County," begins an article in the Daily Journal of Kankakee, Illinois. It reports that the 1955 DePauw University graduate, who "grew the assets of the Community Foundation of Kankakee River Valley from $1.3 million to $7.1 million, was honored with the foundation's highest award, being named a 'Beacon' for Kankakee County."
Strasma's leadership has provided a "guiding light for this community," noted Paul Snellenberger, foundation board president.
The 80-year-old Strasma's term as executive director of the foundation ended last October. He "took over the foundation after retiring from several other successful careers," writes Phil Angelo. "He dramatically raised the organization's profile, sought donations and made a platinum level leadership donation of more than $250,000 himself. He then nearly doubled the community's money by finding a challenge grant from the Grand Victoria Foundation. He helped focus the organization on its three current goals -- land use, workforce preparedness and early childhood education -- after listening to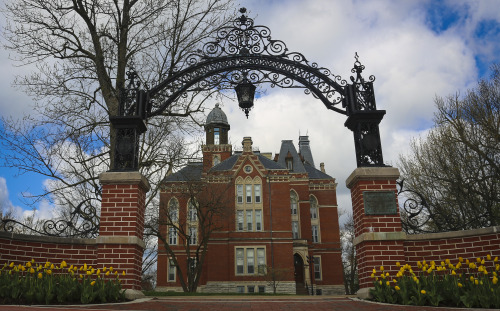 community input at a series of forums. The list of Strasma businesses and activities over the years is challenging. Some of his businesses were Key Printing, the Credit Bureau, Keynet Online and Lowe Seed Company."
Access the complete article at the newspaper's website.

Norman E. Strasma was a Rector Scholar and economics major at DePauw. He and his wife, Janice, contributed funds to create Strasma Hall in Rector Village, noted in this 2004 summary.
Back