New York Times Reviews Film Directed by Pete Ohs '05
June 7, 2013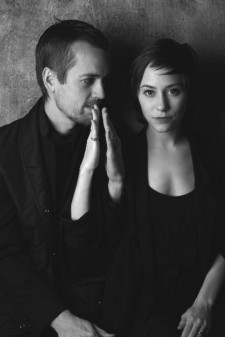 "Iceland's beguiling, extreme landscape is presented as a way to understand, or even feel, the cognitive blizzard of mental illness in I Send You This Place," begins a New York Times review of the film directed by Peter Ohs, a 2005 graduate of DePauw University, and his wife, Andrea Sisson. "Less a documentary than an experimental essay tapping age-old notions of the sublime, it's a perplexing artifact that flirts with the banal yet moves with lovely intuitive rhythms," opines Nicolas Rapold.
"A veteran of music and concert videos, Mr. Ohs is probably a factor in keeping the film nimble and playfully watchable, with the use of line drawings as well as jittery tricks of repetition and pacing," writes Rapold. "Toward the end the filmmakers slip into making a pitch out of their new understanding. But when the film does shine, it is by easing us into the frequency of another."

Access the complete review at the Times' website. Learn more about the film at its website.
Pete Ohs was a computer science major and Information Technology Associate at DePauw. A music video directed by Ohs, a three-time regional Emmy® Award-winner, was named one of 2010's "50 Best" by NME. You'll find details in this previous story.
Back