"More Assertive Approach" Needed from FCC in Regulating Broadcast Indecency: Prof. Jeff McCall '76
May 30, 2013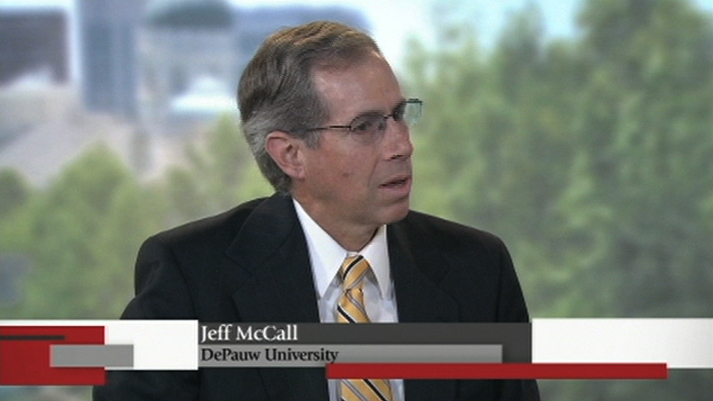 "I think the FCC, looking at the national broadcast airwaves as our collective living rooms, should maybe take a little more assertive approach to make sure that some cultural standards are upheld," Jeff McCall said on this week's edition of Mike Ahern: One on One. Dr. McCall, professor of communication at DePauw University, spent a half-hour on the weekly program discussing broadcast indency and media regulation issues facing the Federal Communications Commission. The agency currently is collecting public input on the indecency issue.
The professor believes the FCC has been reluctant to address the issue for some time. "I like to say that TV is a legitimizer -- that what we see on TV legitimizes for our culture a particular standard," McCall told Ahern.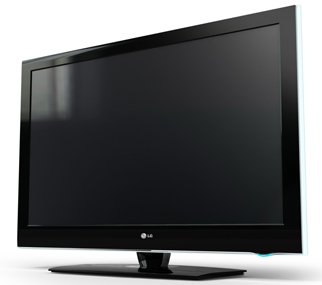 "So if kids or even teenagers are watching certain programs and they see skin, or they see drug use, or they see foul language and profanity, for them it's like, 'Hey, this must be okay, it's on television.' "
The program airs on Indianapolis television station WNDY and is rebroadcast twice. It is embedded below.
A 1976 graduate of DePauw, Jeffrey M. McCall is a former journalist and the author of Viewer Discretion Advised: Taking Control of Mass Media Influences.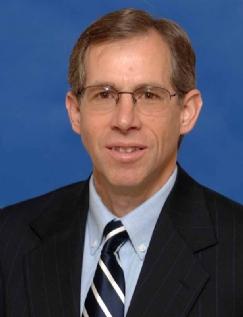 He is frequently called upon by news outlets to discuss media matters and authors regular op-eds, which are published in the Indianapolis Star and other newspapers. McCall recently was quoted in a CNBC.com article on the future of cable television and he discussed the ratings issues facing American Idol with Canada's Macleans. All told, the professor has been cited in more than 100 newspapers and has made a dozen appearances on TV's #1 information program, The O'Reilly Factor, most recently on April 30.
On October 4, 2012, McCall spent a half-hour on Ahern's program discussing the first presidential debate between Barack Obama and Mitt Romney. A summary of that show can be accessed here.
Source: WNDY-TV/Indianapolis
Back