President Obama Calls it "Pretty Cool" as He Welcomes Indiana Basketball Champs to the White House
June 14, 2013
"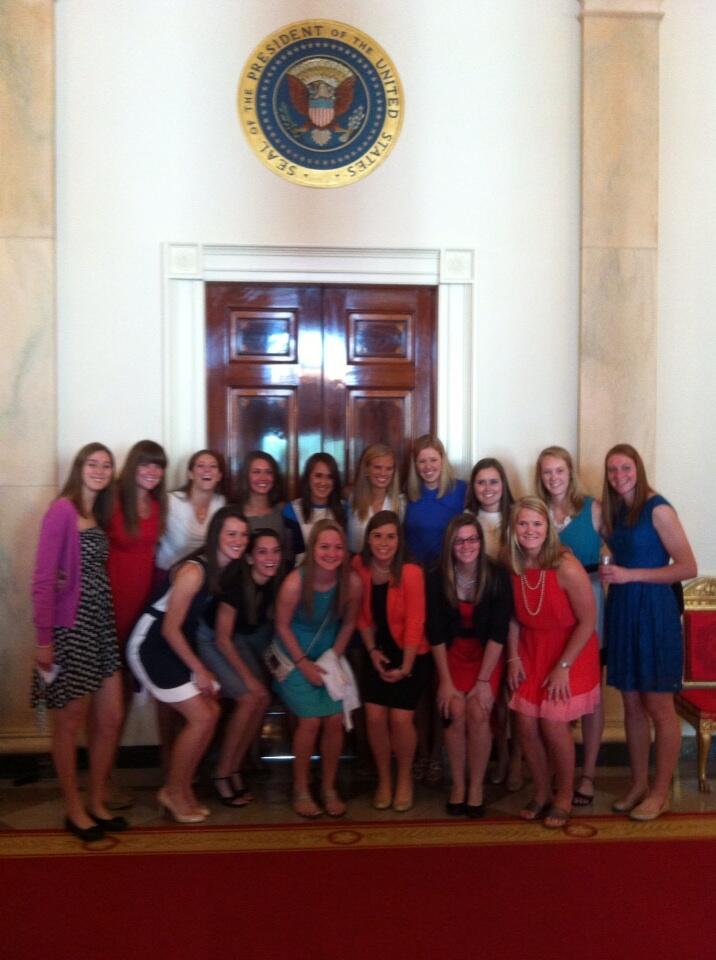 Congratulations to the 2012 WNBA Champions, the Indiana Fever," President Barack Obama said this afternoon at an event in the East Room of the White House. "They brought Indiana's other championship team with them -- the Division III women's basketball champions, the 34-0 DePauw Tigers, who are in the audience." President Obama added, "How about that? That's pretty cool."
Read a transcript at the White House website.
After the session, which was webcast live and covered by about a dozen media outlets, the DePauw student-athletes and their coaches went to a separate room where each was able to shake Obama's hand and get a photo with the president. The team also posed for a shot with the Fever. Afterward, the DePauw players and WNBA stars were seen having conversations and posing for individual photos. (above left: the women's team poses for a shot earlier today; below: the DePauw team with President Obama following the ceremony)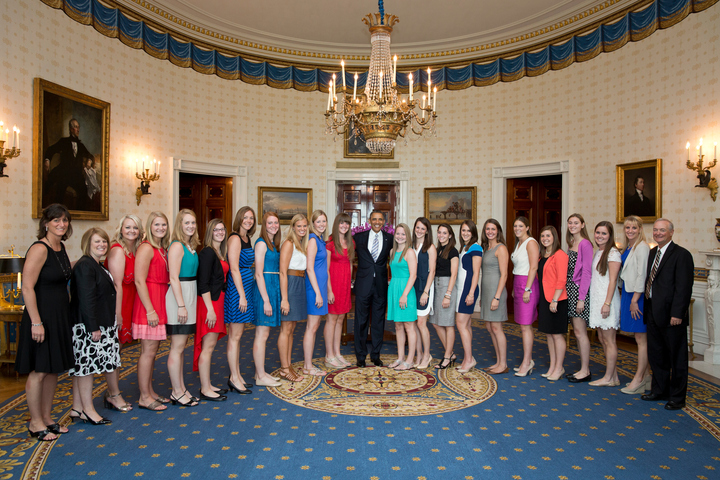 The national champs will spend the evening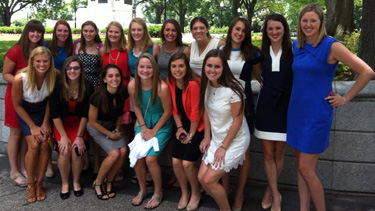 having dinner with DePauw alumni who live in the Washington, D.C. area.
The Tigers were a perfect 34-0 this season and Kris Huffman won three national "Coach of the Year" awards. DePauw, which also took the national title in 2007, sealed the historic season on March 16 with a 69-51 victory over Wisconsin-Whitewater in the NCAA Division III national championship game, becoming the only team in Division III women's basketball history to win 34 games in a season.
Back