Duke VP Tom Dixon Coming to DePauw as VP for Finance and Administration
June 22, 1993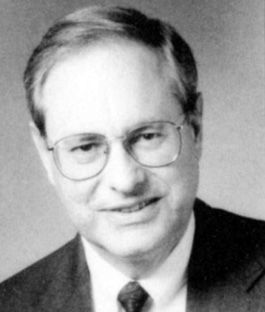 June 22, 1993, Greencastle, Ind. - Thomas E. Dixon, vice president for administrative services at Duke University, has been named vice president for finance and administration at DePauw University. He succeeds Margaret Catanese, who held the position since 1988 and is returning to teach in the economics and management department.
At DePauw, Dixon will be responsible for budget planning, financial affairs, physical plant, human resources, purchasing, food services and the campus bookstore.
During a 17-year career at Duke, Tom Dixon had hands-on experience in financial affairs and had responsibility for more than 700 employees. He previously served as associate treasurer and assistant to the president at Muhlenberg College in Allentown, Pennsylvania, and held accounting positions at a company and an accounting firm in Philadelphia.
"At DePauw I'll have a chance to do a little of both -- work in my specialty as well as in management," says Dixon. "You must have a breadth of experience in all areas to succeed at DePauw. I find that even more challenging than my work at a large
university."
He adds, "Before I came to Duke, I was at a college similar in size to DePauw. I had every intention of going back to a small college but caught up in promotions and raising children. Our children are grown now, so this is an excellent opportunity for my wife and me to do what we always planned. DePauw is particularly appealing because it has such an excellent reputation."
Dixon earned a bachelor's degree in economics at Mulhlenberg. He received an associate degree in business administration with honors from the University of Pennsylvania, Wharton School of Finance and Commerce. He has done additional study at the University of Nebraska and the IBM Instruction Center.
In 1989 he was the recipient of the Duke University Award for Merit in recognition of exemplary service to the university. He also was given the Rauch Distinguished Service Award for the business and finance division in 1984.
Back