Cable TV's Pricing Model is Unfair to Consumers, Opines Prof. Jeff McCall '76
July 6, 2013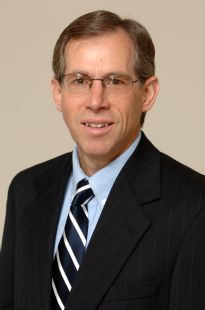 "When you go to a restaurant for a burger and fries, you only pay for the items you order. You don't pay for the entire menu," notes Jeff McCall. His Indianapolis Star column continues, "If you are a cable television subscriber, however, you are paying for dozens of channels you don't watch and don't want. That's because cable TV giants, such as Comcast and Time Warner, still sell their product in bundles of channels, reaping the benefits of charging consumers for channels that aren't supported by public demand."
McCall, professor of communication at DePauw University, points out that cable TV rates have increased at more than twice the rate of inflation over the past eight years. Yet, "The average cable viewer is charged for more than 100 channels delivered by the distributor but watches only about 18 of those channels ... Estimates are that sports programming accounts for half the cost of pay television, even though 60 percent of all viewers have no interest in sports. Those non-sports viewers, however, are still charged more than $5 monthly on their cable bill for ESPN alone."
Legislation introduced by U.S. Senator John McCain would allow cable customers to choose the channels they receive a la carte, a change the industry is fighting.
"The business model under which cable TV has operated has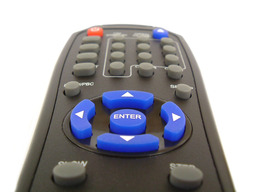 long been unfair and is now growing old, too," asserts Dr. McCall, author of Viewer Discretion Advised: Taking Control of Mass Media Influences. "The bubble created by high cable prices can't continue to grow, and the cable industry would be wise to adjust to the changing market before the bubble bursts. A million American homes cut the cord in the past year, now relying on streaming Internet and over-the-air broadcasts for their video consumption."
The op-ed column concludes, "The cable industry made mountains of money with an economic model that served it well for years, but consumer awareness and technology changes have arrived. Adaptation now would be more sensible than becoming a business dinosaur."
Access the complete essay at IndyStar.com.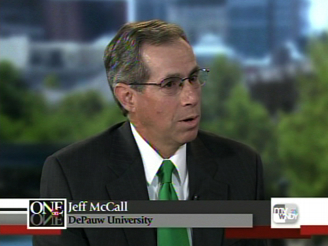 Also available is another recent column on government surveillance programs.
Jeffrey M. McCall, a 1976 graduate of DePauw, is regularly cited in news reports on media matters including a recent Yahoo! report on reality TV shows. He also appeared on the nationally syndicated television program, What America Thinks. On May 30, McCall was the sole guest on the Indianapolis TV program, Mike Ahern: One on One, where he talked about the Federal Communications Commission and its performance in policing broadcast indecency. Read more here. The program is also embedded below.
Source: Indianapolis Star
Back