Controversy Over Use of Firefighters' Photo Analyzed by Prof. Bob Steele '69
July 5, 2013

A photograph that first appeared on the Facebook page of the Granite Mountain Hotshots -- the Arizona firefighters who died in the line of duty Sunday -- and then quickly spread to other Internet sites, is the subject of a story that quotes a DePauw University faculty member. The photo, which shows 19 flag-draped body bags, "immediately triggered a debate on the page over the sensitivity of posting the photo," report the Arizona Republic's Shaun McKinnon and Rebecca McKinsey. "It drew a claim from at least one family member that the image was intended to stay private, though it was unclear who would have made that commitment. It also elicited outrage from a fire department official."
Later in the piece, they write, "Robert Steele, a professor of journalism ethics at DePauw University in Indiana, said the questions about how the photo came into the public sphere could detract from a powerful image from the tragedy. The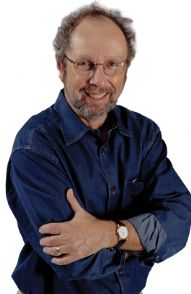 debate 'puts a lot of emphasis on how and why this photo became public and who made it public rather than the photo itself,' he said. 'It takes away from the real meaning of the image itself, the pain and loss and the community agony that comes with the deaths of these 19 firefighters. It becomes a story about the who and why.' "
The complete story is posted at USA Today's website.
A 1969 graduate of DePauw, Bob Steele is director of the Janet Prindle Institute for Ethics and Distinguished Professor of Journalism Ethics. He is one of America's leading experts on media ethics and is regularly quoted in news stories and has been called a "journalism treasure" by Steve Buttry of the American Press Institute.
Dr. Steele recently was quoted in an Associated Press story, summarized here.
Source: Arizona Republic
Back