TV Station Profiles Tracy Stevens '99
July 15, 2013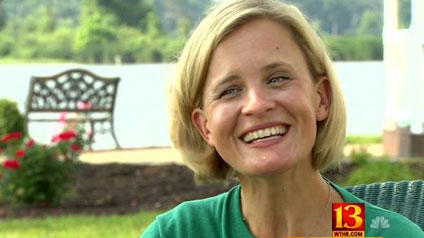 As Brad Stevens joked when he accepted the Boston Celtics head coaching job earlier this month, "I am the only coach in the country who pays 100 percent to his agent, that's how that goes and how it's always gone." Tonight, Indianapolis NBC affiliate WTHR profiled Tracy Stevens, his wife and fellow 1999 graduate of DePauw University, in a piece in which she talked about her family, their move to Boston, and the talks that made it all possible.
"Brad and Tracy have been together since their sophomore year at DePauw University, reports Anne Marie Tiernon, who conducted the interview at the Stevens' summer home on Indiana's Lake Wawasee. "They are now 36 and will celebrate their ten-year wedding anniversary this summer with their two children Brady and Kinsley, ages 7 and 4.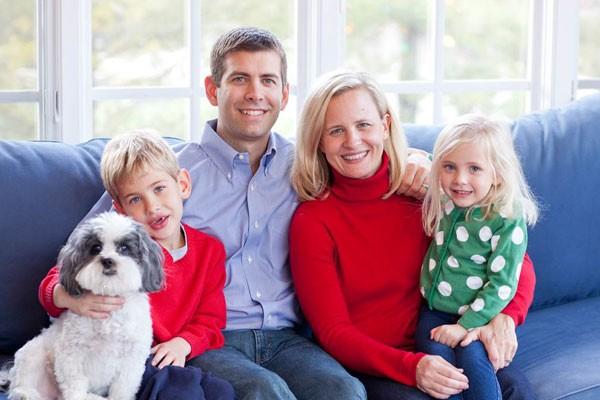 Tracy left her job practicing contract and labor law with Bingham McHale LLP after Kinsley's birth. Tracy says her job now is to run the household so Brad can focus on coaching."
Tracy (Wilhelmy) Stevens, who played soccer at DePauw, states, "He's brilliant. He's incredibly brilliant. He's a fantastic basketball coach, but he is not a good housekeeper and he is not a handyman."
The piece (including a photo gallery) is available on the station's website and is also embedded below.
Read more here or in this previous story.
Source: WTHR (NBC)/Indianapolis
Back