Rising Senior Leads Summer Writing Workshops for Local Kids
July 16, 2013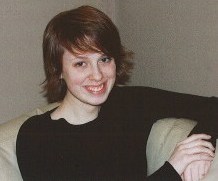 Jessica Maginity, who will be a senior at DePauw University this fall, is leading summer writing workshops for children at the Putnam County Museum and the Putnam County Public Library. "Her workshops will feature fairytales, folklore, fiction writing and other activities," reports the Banner-Graphic. "For her Honor Scholar thesis, Maginty will continue her fairytale and folklore theme creative writing and reading workshops as an after-school program."
An English literature major, Maginity is a native of Putnam County.
Learn more at the newspaper's website.
Back