Pete Ohs '05 Among Filmmaker's '25 New Faces of Independent Film'
July 24, 2013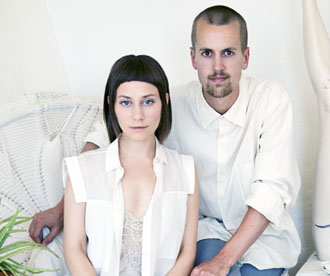 The 16th edition of Filmmaker magazine's "25 New Faces of Independent Film" includes Pete Ohs, a 2005 graduate of DePauw University, and his wife, Andrea Sisson. The pair are cited for their experimental documentary, I Send You This Place. (photo at right by Mauri Moskowitz)
"The film is both a memoir and a work of travel journalism, openly and proudly philosophical," notes the publication. "Made with money from Fulbright, it is true artisan filmmaking -- the couple itself is responsible for not just the shooting and directing, but also cutting, music and color correction."
The text adds, "An official selection of the 2012 Full Frame Documentary Film Festival and the 2012 Reykjavík International Film Festival in Iceland, the film opened for a brief commercial run earlier this summer, but Ohs and Sisson -- who also go by Lauren Edward, a composite of their middle names -- are already onto other things. Beyond Everything Beautiful is Far Away, the microbudget narrative project they're currently developing that they describe as 'a dystopian fable about a man named Lernert, his robot girlfriend and a beguiling young woman who traverse a desert planet in hopes of finding a better life,'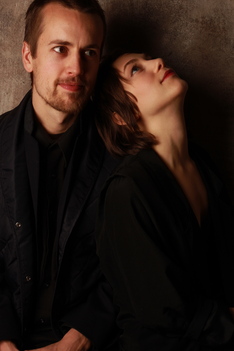 they're already at work on another feature doc, Releasing a God, that in some ways is a sequel to I Send You This Place."
The magazine's editors write, "We like to think that our '25 New Faces' provides a snapshot of the young independent filmmaking community, and if any conclusions can be drawn from this year's list it's that the DIY imperative has combined with the democratization of filmmaking tools to create filmmakers with astonishingly robust skill sets."
Access the feature at the publication's website.
The New York Times reviewed I Send You This Place last month. Read more here.
Pete Ohs was a computer science major and Information Technology Associate at DePauw. A music video directed by Ohs, a three-time regional Emmy® Award-winner, was named one of 2010's "50 Best" by NME.
Back