Prof. David Gellman Co-Authors American Odysseys: A History of Colonial North America
July 21, 2013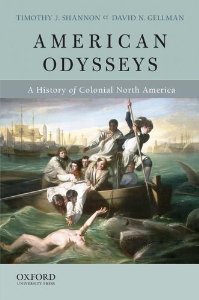 David N. Gellman, professor of history at DePauw University, is co-author of American Odysseys: A History of Colonial North America, which is being released this week. Published by Oxford University Press, the collaboration with Timothy J. Shannon, professor and chair of history at Gettysburg College, "examines the entire period between 1492 and 1763, covering important topics that shaped the colonial experience across time and in a variety of places," according to a synopsis.
It adds, "Each chapter begins with the story of an individual who experienced the wonder and terror of colonization firsthand, so that students can feel a human connection to each of these topics and themes. Taken together, these figures -- Indians, servants, slaves, explorers, planters -- embody the full array of peoples and cultures that gave the colonial era a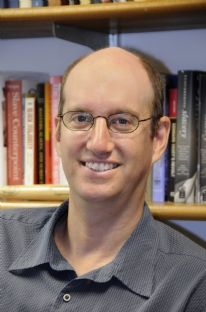 trans-Atlantic, multicultural character."
According to Matt Mulcahy, associate professor of history at Loyola University Maryland, "The authors have synthesized a vast amount of material, including the newest scholarship concerning colonists, Native Americans, and enslaved Africans in colonial America. The writing is clear and lively."
Learn more at the publisher's website or Amazon.com.
David Gellman previously authored Emancipating New York: The Politics of Slavery and Freedom, 1777-1827 and co-edited Jim Crow New York: A Documentary History of Race and Citizenship, 1777-1877. He also contributed to Bruce Springsteen, Cultural Studies, and the Runaway American Dream and Bruce Springsteen and the American Soul: Essays on the Songs and Influence of a Cultural Icon.
Back