Justice Dept. Report "Should Alarm First Amendment Advocates," Writes Prof. Jeff McCall '76
July 22, 2013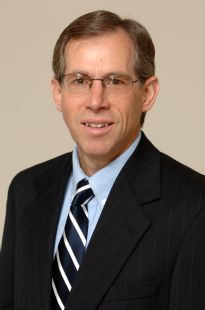 According to Jeffrey M. McCall, "The Department of Justice's new report on searching news media records should alarm First Amendment advocates." The professor of communication at DePauw University writes in the Indianapolis Star, "The report is the Obama administration's response to the journalistic community's squawking this spring when it was revealed that the DOJ had snooped into phone and email accounts of Associated Press and Fox News reporters."
Dr. McCall notes, "The DOJ report trumpets a renewed commitment to notifying news organizations in advance of any access to a reporter's records. This allows the reporter to negotiate the range of records to be accessed and dispute the government's need to access in the first place. Revised guidelines require the Attorney General to be directly engaged in approving searches of reporter records. The report establishes a News Media Review Committee (consisting only of DOJ personnel) to advise the attorney general when investigators want to acquire journalists' records."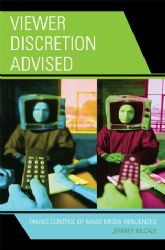 The professor points out, "All of this was supposed to have been happening before the AP and Fox News fishing expeditions. Further, the notice provision is to be presumed 'in all but the most exceptional cases,' so Attorney General Eric Holder can still bypass the guidelines for any case he believes is exceptional. In code, this report tells the media that the DOJ has rearranged some chairs, completed the report that President Obama requested, and is moving on. A subtle, yet disturbing, aspect of the report is that it fails to define who should get the supposed new protections. The report refers often to 'members of the news media,' but with no specifics on whom that includes."
McCall, author of Viewer Discretion Advised: Taking Control of Mass Media Influences, observes, "The beauty of the First Amendment is that all citizens are guaranteed the rights of free expression and the press. Every citizen has the right to carry out the functions of a journalist. A citizen can easily and widely disseminate through the Internet information he might gather. The DOJ report seems to recognize only establishment news media like newspapers and broadcast networks, leaving open the opportunity to probe bloggers, independent reporters and other citizens conducting journalistic activities, but who are unattached to a media organization.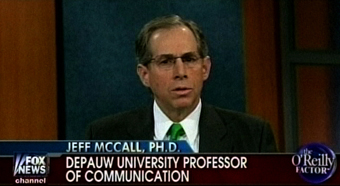 It would be dangerous for the nation if we ever arrive at a time when the watchdog function of journalism can be served only by government-recognized media outlets."
Read the complete column at IndyStar.com.
Jeff McCall, a 1976 graduate of DePauw, is regularly cited in news reports on media matters and has been quoted in more than 100 media outlets. Friday, he discussed the changing distribution models for television programming with the Los Angeles Times.
Source: Indianapolis Star
Back