Singer-Songwriter Peter Case at DePauw for Workshop and Performance in October
August 1, 2013
Singer-songwriter Peter Case -- "well respected among his peers and a perennial favorite among serious listeners," according to All Music Guide -- will visit the DePauw University campus this fall as a guest of the Performing Arts Series. Case, who has made a name for himself as a solo artist and as a member of the Nerves and the Plimsouls, will present a workshop and craft talk on songwriting on Wednesday, October 9. The following evening, he'll perform in concert.
The October 9 workshop will begin at 4 p.m. in Watson Forum, which is located within DePauw's Pulliam Center for Contemporary Media. The concert on Thursday, October 10, will take place in Thompson Recital Hall, located within the Green Center for the Performing Arts, at 7:30 p.m. Both events are free and open to all.
A native of Hamburg, New York, Case began performing as a teenager, heading west in 1974 to San Francisco, where worked as a street musician. Two years later, he joined the Nerves, and formed the Plimsouls in 1979.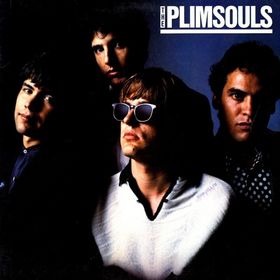 The latter group's song, "A Million Miles Away," was featured on the movie soundtrack of Valley Girl and was later covered by the Goo Goo Dolls and is considered a power pop standard.
In 1986, Case launched his solo career with a self-titled album produced by T Bone Burnett. "This album is not just an unusually strong solo debut," wrote David Wild in a Rolling Stone review, "it's a pull-out-the-stops masterpiece .... Like the best work of the Band and Creedence Clearwater Revival, Case's artfully constructed back-roads narratives have a mysterious, timeless quality. There's also a pervasive wistfulness to Case's songs that's reminiscent of the Byrds. That's not to suggest that Case is any sort of revivalist. If this album proves anything, it's that he has made the big jump and hit upon a powerful sound of his own."
Subsequent releases have included Full Service No Waiting, Six Pack of Love, Who's Gonna Go Your Crooked Mile?, Wig! and Let Us Now Praise Sleepy John, which was nominated for a Grammy Award in the Best Traditional Folk Album category.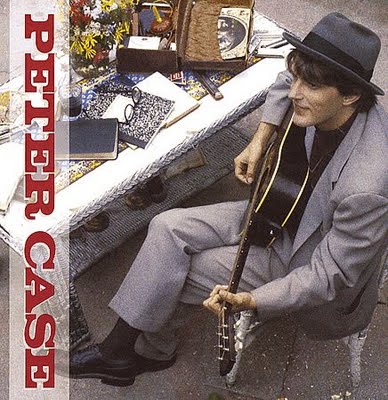 In 2006, Hungry for Music, a Washington,D.C.-based non-profit organization, released a three-disc tribute, A Case for Case, featuring cover versions of his songs performed by John Prine, Susan Cowsill, and other artists.
In a 1992 Rolling Stone interview, Bruce Springsteen was asked what he was listening to. Besides naming Queen Latifah, Live, Social Distortion and Sir Mix-a-Lot, he noted, "I really like a song on the Peter Case record, 'Beyond the Blues.' Really good song."
Peter Case also authored a memoir, As Far As You Can Get Without a Passport, which was published in 2007.
Learn more at the artist's website.
Back