Book by Sarah Gerkensmeyer '01 on Longlist for O'Connor Short Story Award
April 19, 2013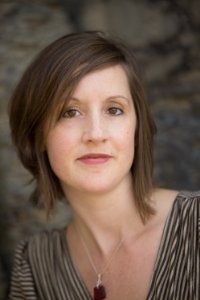 What You Are Now Enjoying, a collection of short stories by Sarah Gerkensmeyer, a 2001 graduate of DePauw University, is on the longlist for the 2013 Frank O'Connor International Short Story Award. The world's richest prize for short fiction (about $33,400 U.S.), the award is presented by Munster Literature Centre in Cork, Ireland, and will be given at the Cork International Short Story festival in September.
Gerkensmeyer's work was the winner of the 2012 Autumn House Press Fiction Prize.
An English (writing) major at DePauw, Sarah E. Gerkensmeyer went on to graduate from Cornell University's M.F.A. program. She teaches creative writing at State University of New York at Fredonia.
Read more in this recent summary.
Back