Fox News Anchor Bret Baier '92 Returns to DePauw for Event on October 12, Old Gold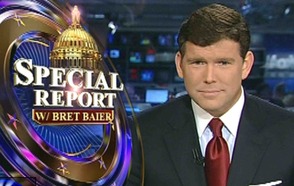 August 9, 2013
Bret Baier, the 1992 DePauw University graduate who anchors Fox News Channel's Special Report with Bret Baier, the number one cable news program in its time slot, will return to his alma mater as part of DePauw's Old Gold celebration. You're invited to attend "A Conversation with Bret Baier," which will take place on October 12 at 10 a.m. in Kresge Auditorium, located within the Green Center for the Performing Arts (605 S. College Avenue). The event is presented by the Timothy and Sharon Ubben Lecture Series; as with all Ubben Lectures, the event is presented free of admission charge.
Baier has been anchoring Special Report since January 2009, when he took over for Brit Hume. He previously served as Fox's chief White House correspondent from 2006-09, and was the network's national security correspondent and reported on military and national security affairs, as well as on defense, military policy and the intelligence community from the Pentagon from 2001-06. Baier joined FNC in 1998 as the first reporter to be based in the Atlanta bureau.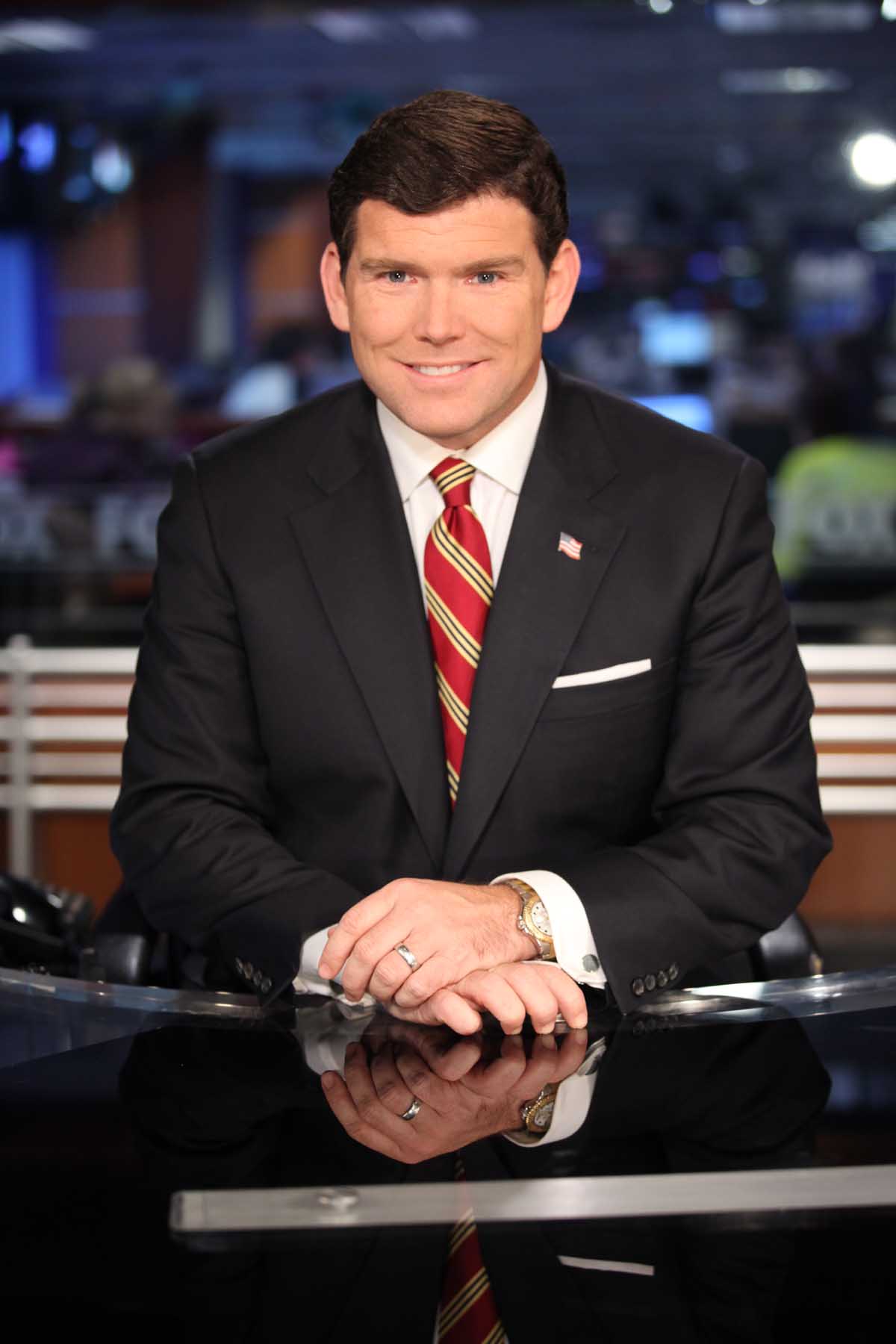 W. Bret Baier was an English (composition) and political science double major at DePauw, and was captain of the Tiger golf team. Active in student television as an undergraduate, his first professional job was at WJWJ-TV (PBS) in Beaufort, South Carolina. He also worked at WREX (NBC) in Rockford, Illinois, and WRAL (CBS) in Raleigh, North Carolina, before beginning his fifteen-year-long tenure at Fox.
Throughout his career, Baier has secured numerous exclusive interviews with government officials. He had the only interview with President Obama during the week leading up to the historic healthcare vote in the House of Representatives in March 2010. The Wall Street Journal's Peggy Noonan called it, "The most revealing and important broadcast interview of Barack Obama ever." Baier has also queried President George W. Bush, Vice President Dick Cheney and Secretary of Defense Donald Rumsfeld, to name but a few key political leaders. He has also spoken with Israeli Prime Minister Benjamin Netanyahu in anticipation of key peace talks at the United Nations, Polish President Lech Kaczynski days after the U.S. decision to abort missile defense plans in Poland, and Georgian President Mikheul Saakashvili after the Russian invasion of Georgia. In addition, Baier had an exclusive sit-down with General David Petraeus,
which was his final interview as the head of U.S. operations, live from Iraq in September 2008.

During his tenure at FNC, Baier has covered a variety of major news events, including the congressional vote on healthcare legislation and the shootings at Fort Hood, Texas. He provided up-to-the minute coverage of the war in Iraq -- traveling to Iraq on 13 separate occasions since 2003. He's also covered the war in Afghanistan, reporting live there 11 times since 2001 -- including a two-week stint embedded with U.S. Special Forces along the Afghan-Pakistan border. Baier also reported notably on the September 11, 2001, terrorist attacks against the United States from the Pentagon and then followed the evolution of the attacks into the War on Terror. Previously, he reported on the U.S. military mission in Haiti, 1999 conflict in Kosovo and 2000 election recount in Florida.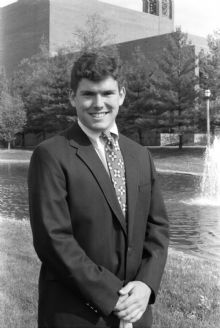 Baier has also anchored several political specials on FNC, including one-hour specials about the stimulus package, bank bailout, cap-and-trade legislation and first year of the Obama presidency. Additionally, he anchored numerous election specials throughout the 2008 campaign from the Democratic and Republican National Conventions, as well as election night coverage from New York.
In a 2008 visit to DePauw, Bret Baier said that the University "contributed tremendously" to his success and that his liberal arts education led him to examine many topics and ask a lot of questions.

[Download Audio: "Baier's DePauw Experience" - 257kb] "The ability to know a lot about a lot of different topics -- to take a bunch of different classes and to be immersed in a bunch of different things has helped me tremendously," Baier stated. He recalled that he was a freshman when the Center for Contemporary Media opened.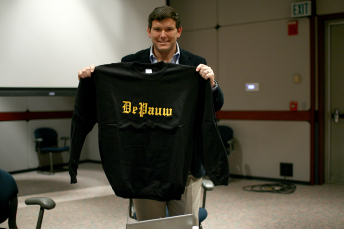 "The ability to tap into everything the media center had -- which was state-of-the-art, is still -- at the time was unprecedented. And it enabled me to make a tape," providing a springboard to the career he now enjoys.
The October 12 program with Bret Baier will be moderated by Jeffrey M. McCall, professor of communication and 1976 graduate of DePauw.
"A Conversation with Bret Baier" is among the highlights of Old Gold 2013. Other events include an Old Gold Tailgate and Pregame Huddle featuring head football coach Bill Lynch and Stevie Baker-Watson, Theodore Katula Director of Athletics; the dedication of Nick Mourouzis Field; special gatherings of team alumni for the football game against Oberlin College; and men's and women's soccer contests against Ohio Wesleyan University. Old Gold will kickoff on Friday, October 11, with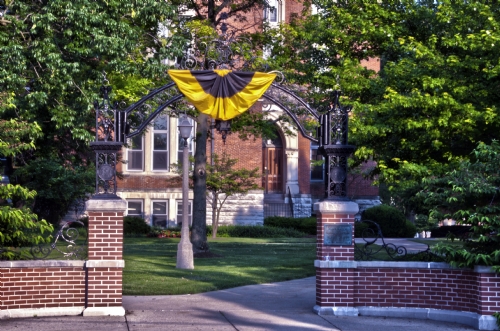 an 8 p.m. concert by Grammy Award-winning composer Fernando Otero. For more information on Old Gold, click here.
Established in 1986 through the generous support of 1958 DePauw graduates Timothy H. and Sharon Williams Ubben, the Ubben Lecture Series was designed to "bring the world to Greencastle."
As previously announced, Ron Paul, a three-time presidential candidate and former congressman, will speak September 10.
Previous Ubben Lecturers have included: Bill Clinton, Margaret Thatcher, Mikhail Gorbachev, Benazir Bhutto, Tony Blair, Jane Goodall, Shimon Peres, F.W. de Klerk, Spike Lee, Elie Wiesel, General Colin Powell, John Major, Barbara Bush, Oscar Arias, Naomi Wolf, Mike Krzyzewski, Ambassador L. Paul Bremer, Mitch Albom,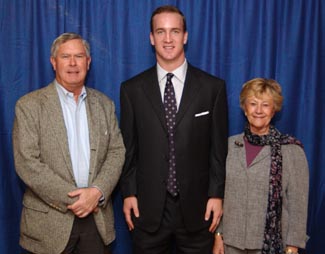 Liz Murray, General Wesley Clark, Andrew Young, Lee Hamilton '52, Bob Woodward, Willy Brandt, Ross Perot, Gwen Ifill, Paul Volcker, Karl Rove, Howard Dean, Todd Rundgren, Doris Kearns Goodwin, Leymah Gbowee, Rebecca Skloot, Ralph Nader, Eric Schlosser, George Will, Harry Belafonte, David Gergen, David McCullough, Carl Bernstein, Jane Pauley, Richard Lamm, Steven Levitt, Lynne Cheney, Julian Bond, Nicholas Carr, Jimmy Wales, David Plouffe, E.O. Wilson, Sam Donaldson, Jason Reitman, Candy Crowley, Ferid Murad '58, Paul Tsongas, Ken Burns and many others. (photo: Sharon and Tim Ubben with Peyton Manning; October 26, 2004)
To view a complete roster of Ubben Lecturers -- which includes links to video clips and news stories -- click here. Video montages of many events are available on YouTube.
Back