Library Journal Reviews Book by Prof. John Schlotterbeck
August 14, 2013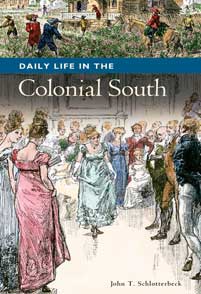 A Library Journal review of Daily Life in the Colonial South by John Schlotterbeck, professor of history at DePauw University, and Daily Life in the Colonial City by Keith Krawczynski, Distinguished Research Professor at Auburn University at Montgomery, states, "Researchers in advanced high school and college classes who need a detailed source will be able to find the information they need here, and general readers who have an interest in this time period will find this a valuable one-stop resource."
Both books are part of the Greenwood Press "Daily Life Through History" series. Learn more about Dr. Schlotterbeck's entry in this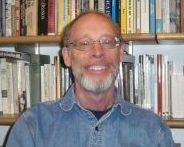 previous story.
John Schlotterbeck came to DePauw in 1978 after studying at Johns Hopkins and the University of Michigan and teaching at Oberlin. He covers a range of courses in American history and this spring was awarded the Mr. and Mrs. Fred C. Tucker Jr. Distinguished Career Award.
Back