Three from DePauw Join Flutist Akal Dev Sharonne for Wednesday Concert
August 19, 2013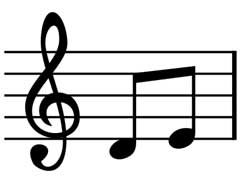 "Poet Joe Heithaus, professor of English at DePauw, will read from his own poetry as well as the 12th-century mystic poet Rumi" at Wednesday's closing concert of the 2013 Greencastle Summer Music Festival. The program, which begins at 7:30 p.m. in Gobin Memorial United Methodist Church, "features the North Carolina-based flutist Akal Dev Sharonne," adds an item published in the Banner-Graphic. "She will be joined by cellist Eric Edberg, the festival's founder and organizer, and pianist John Clodfelter ['94], both of the DePauw School of Music faculty."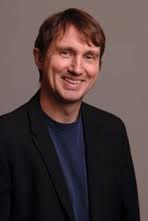 A member of the DePauw faculty since 1996, "Joseph Heithaus won the 2007 Discovery/The Nation Prize for a group of sonnets about poison plants that are now the central thread of his first book, Poison Sonnets (David Robert Books 2012) ... His poem Indiana Flight is etched in the stained glass mural of British artist Martin Donlin in the Indianapolis International Airport and with the other, so called, 'airpoets,' he's publshed Rivers, Rails, and Runways, and Airmail (San Francisco Bay Press 2008, 2011). His poem What Grows Here can be found painted on a barn just outside of Greencastle on West Walnut Street."
The newspaper also notes, "John Clodfelter originally began music study in piano performance. While a student at DePauw University,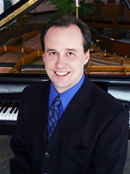 Clodfelter discovered his love for collaborative piano. This was further nurtured in his studies at Indiana University. Since 1996, Clodfelter has worked at DePauw University as a staff accompanist and vocal coach. In the summer of 2005, he received a grant to study in Vienna, where he studied with Walter Moore and Carolyne Hague at the Univerität für Musik und darstellende Kunst Wein."
Read more here.
Back