"Futility" is One Area in Which the Current Congress Excels, Writes Lee Hamilton '52
August 21, 2013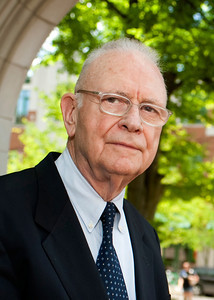 "Few, if any, Congresses can match this one for futility," according to Lee Hamilton, a 1952 DePauw University graduate who served 34 years in the U.S. House of Representatives.
In a newspaper op-ed, Hamilton examines the work facing Congress when it returns from a five-week recess on September 9. He notes, "It managed to help out some communities in the wake of Hurricane Sandy and to reach a deal on presidential nominations, but mostly it can't get things done -- whatever your politics. The repeal of Obamacare, action on climate change, a 'grand bargain' on our fiscal problems, education and tax reform, creating jobs, strengthening gun laws ... the list of dropped balls is long, although there is still hope for immigration reform, if just barely. A few weeks ago Speaker John Boehner told Americans not to judge Congress by how many laws it passes, but by how many it repeals. It hasn't succeeded on either count."
The Democrat makes a number of points in the column. He observes, "Hardly anyone out there thinks Congress is doing a good job -- it's consistently below 20 percent approval ratings -- and most people think it's too partisan. Yet members aren't very concerned. They've become quite skilled at running against Washington,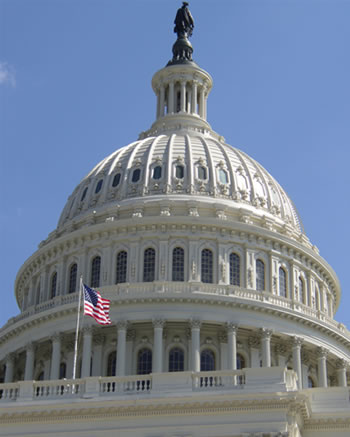 even though they are Washington. And they count on the fact that few voters hold their own member of Congress responsible for its shortcomings, however unpopular Congress as a whole has become."
You'll find the full essay at the website of the Louisville Courier-Journal.
Now director of the Center on Congress at Indiana University, Lee Hamilton has remained active following his retirement from Congress, serving as vice chair of the 9/11 Commission and Iraq Study Group. He authored Strengthening Congress; How Congress Works and Why You Should Care; and A Creative Tension: The Foreign Policy Roles of the President and Congress.
A history major and basketball standout as an undergraduate, Hamilton has been a frequent visitor to DePauw over the years and delivered an Ubben Lecture on March 15, 2011.
Back