Football Team and Coach Bill Lynch Prepare for 2013 Season
August 23, 2013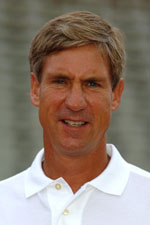 "It was a great place the last time I was here and I get the same feel now," says DePauw University's head football coach, Bill Lynch. A story in Greencastle's Banner-Graphic looks at how Lynch, his staff, and his student-athletes are preparing for the 2013 season.
Lynch led the Tigers program in 2004 then left for Indiana University, where he became the head coach of the Hoosiers. He returned as DePauw's head coach in January.
"I'm having a great time. It's been a lot of fun," he says of the team's practices. "They're great kids to work with. We're only a week into it but I think we're making good progress."
Grant Wieman's article notes that 45 new players, including 42 freshmen, are on the squad. "We've learned a lot in a week," Lynch says. "When you're installing a new offense and a new defense, with new terminology, it takes a little bit of time, but so far they've responded really well."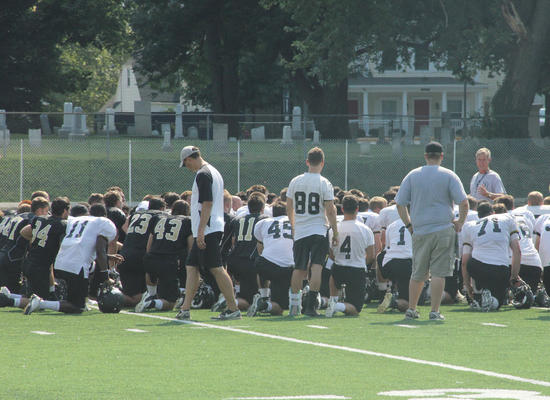 The full text is available at the newspaper's website (a subscription may be required). Another story examines the competition for the starting quarterback position.
Visit the football team's official online site here. The team opens its 2013 season September 7 at Sewanee (University of the South).
The new field installed at Blackstock Stadium will be named to honor Nick Mourouzis, the college's all-time leader in football coaching victories, during DePauw's homecoming, Old Gold, October 12, when the Tigers face Oberlin College on the gridiron. Learn more here.
It's been a busy summer as DePauw moves forward with upgrades to its athletic facilities. Read more here.
Back