DePauw Again One of USA's Top Producers of Teach For America Corps Members
September 3, 2013
Teach For America today released its annual ranking of the colleges and universities contributing the greatest number of graduating seniors to its 2013 teaching corps and DePauw University is again on the list. DePauw, which made its debut on the top contributors list at 5th in 2008, ranks fifth once again in 2013 with 14 recent graduates joining the incoming corps.
About 13 percent of DePauw's graduating seniors applied to Teach For America's 2013 corps. Throughout Teach For America's 23-year history, 158 DePauw alumni have taught as corps members.
Teach For America corps members are top college graduates and professionals who commit to teach for two years in urban and rural public schools and become lifelong leaders in expanding educational opportunity. Teach For America recruits on more than 850 college campuses, seeking seniors and graduates from all academic majors and backgrounds who have demonstrated achievement, perseverance, leadership, commitment to educational equity, and a deep respect for diverse experiences and backgrounds.

This fall, more than 11,000 first- and second-year corps members will be teaching in high-need classrooms across 48 regions. The 5,900 incoming corps members represent more than 800 colleges and universities across the nation.
"We are grateful to the outstanding colleges and universities that cultivate graduates with the leadership skills and deep commitment necessary to expand educational opportunities for students facing the challenges of poverty," says Elisa Villanueva Beard, a 1998 DePauw graduate who is co-chief executive officer of Teach For America.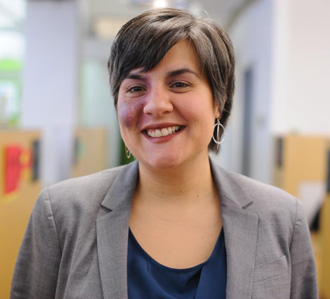 "Our corps members bring a vast array of experiences and accomplishments to the classroom, and they are poised to make a meaningful impact in the high- need schools and communities where they will be teaching."
A growing body of independent research demonstrates that Teach For America teachers are having a positive impact on their students. Most recently, a University of Tennessee report identified Teach For America as among the most effective sources of new teachers in the state. School leaders also give Teach For America corps members high marks. Ninety-five percent of principals nationwide who employ corps members report seeing a positive impact in the classroom.
This year's corps members will reach more than 750,000 students across 35 states and the District of Columbia, including a newly established site in San Diego. They join Teach For America's nearly 32,000 alumni who work inside and outside of education to expand opportunity for students and families. Among the two-thirds who work in education, one-third are classroom teachers and one-third are in other roles, including principals and superintendents. A 2011 study by Harvard professor Monica Higgins and the American Enterprise Institute's Rick Hess found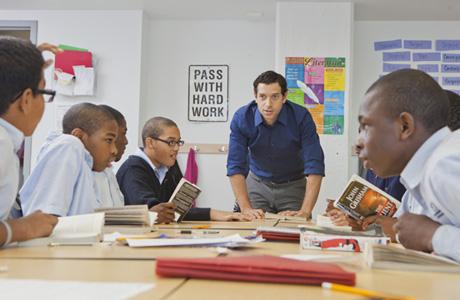 that Teach For America cultivates more founders and leaders of education organizations than any other organization or program.
The list of top contributing colleges is available here.
Elisa Villanueva Beard delivered the principal address to DePauw's Class of 2013 at May's commencement and was presented with DePauw's Distinguished Young Alumni Award. A summary of her remarks is available here; video of the speech is embedded below.
Back